International House

Japanese Web Page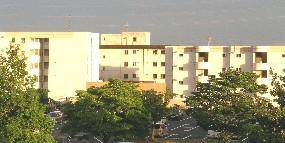 International House complex provides accommodation for international students and international researchers for the promotion of international exchange on research and education. This complex consists of three buildings A, B and C. The four-story Building A and the five-story Building B house international students, and the two-story Building C houses international researchers.


International House Building A and B
International House Building A and B are university dormitories for international students and international research students who intend to study or conduct research at Gifu University for more than six months.
Available to Move in
April and October
Application
Application should be sent to Faculty/Graduate School, and application deadlines will be January for moving in April and July for moving in October. Please refer to the bulletin board at each faculty/graduate offices for dormitory information including vacancy, additional acceptance, etc.
Address
1-1 Yanagido, Gifu City, Gifu 501-1193
Facilities
Lounge, room for table tennis, Japanese room, building manager room, etc. Each room is furnished with bed, desk, chair, dresser, bookshelf, refrigerator, internet connection (with charge), unit bathroom (except Building B, single accommodation had shared shower room only), toilet, and air-conditioner, etc. Each floor is equipped with washing machines, communal kitchen and dining room, vacuum cleaners, shared shower room (floors for single of Building B only), etc. Accommodation for couple and family is also furnished with all apparatuses which are provided for single accommodation, and unit bathroom, washing machine, vacuum cleaner, table, sofa, gas cooker, kitchen, etc. Free internet connection is available in the Lounge.
Room Rent
Type of Room / Number of Rooms
Building A (monthly payment)
Building B (monthly payment)
For Single
69 rooms
5,900 yen
31 rooms
4,700 yen
38 rooms
For Couple
14 rooms
11,900 yen
2 rooms
9,500 yen
12 rooms
For Family
7 rooms
14,200 yen
3 rooms
14,200 yen
4 rooms
Total
90 rooms

Common service expense, utilities and Wi-fi
4,000 yen (monthly payment)
                                   As of August, 2017
Contact : Inbound and Outbound Student Affairs Section TEL:058-293-2142
International House Building C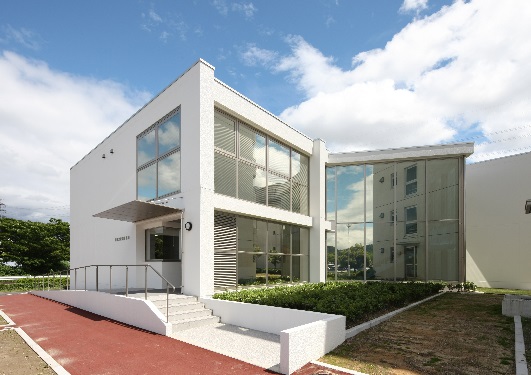 International House Building C provides accommodation for international researchers and others who are visiting Gifu University to engage in education or research.
Address
1-1 Yanagido, Gifu City, Gifu 501-1193
Facilities
11 single rooms (25~27m2), 4 family rooms(55m2),2 twin rooms(47m2)
Amenities available in each unit include bed, desk and chair, refrigerator, TV, washing machine & dryer, microwave oven, kitchen, separate bathroom and toilet (private bathroom for a single room) and air conditioner.
Photos and Plans
 ・Single Room  ・Family Room  ・Twin Room  ・Gallery  ・Ground Plan
Contact:General International Affairs Office TEL:058-293-3350
Internal links
Original sites
External links
File links