United Graduate School of Veterinary Sciences

 United Graduate School of Veterinary Sciences Web page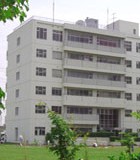 Gifu University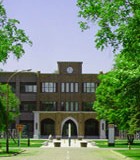 Obihiro University of Agriculture and Veterinary Medicine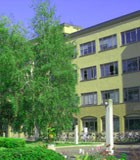 Iwate University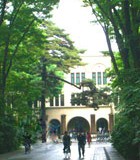 Tokyo University of Agriculture and Technology
Contributing to the development of veterinary medicine and related sciences and of the community through the training of researchers and technical experts in areas related to veterinary sciences
Founding Principles
The United Graduate School of Veterinary Sciences (UGSVS), which offers a four-year doctoral program, was established at Gifu University in 1990 in collaboration with the Obihiro University of Agriculture and Veterinary Medicine, Iwate University, and the Tokyo University of Agriculture and Technology.
Through cooperation with the National Institute of Infectious Diseases (Ministry of Health, Labour, and Welfare) since 2001, the National Institute of Health Sciences (Ministry of Health, Labour, and Welfare) since 2003, and the National Institute of Animal Health (National Agriculture and Food Research Organization) since 2004, we have been striving to promote professional guidance of and mutual exchange in educational research activities, and we hope ultimately to contribute to the further development of veterinary sciences and technology.
Objectives
The UGSVS strives to contribute to the progress of veterinary medicine and related sciences by equipping students with expertise and practical skills in veterinary medicine. We train original and pioneering researchers and technical experts ready to serve the community on numerous fronts.
As part of our efforts to promote cooperation and serve the international community, the UGSVS welcomes students from abroad.
【Links】

Faculty of Applied Biological Sciences, Gifu University

Obihiro University of Agriculture and Veterinary Medicine

Faculty of Agriculture, Iwate University

Tokyo University of Agriculture and Technology
Internal links
Original sites
External links
File links