Faculty of Engineering / Graduate School of Engineering
Faculty of Engineering

 Faculty of Engineering Web page


Learn the professional skills and knowledge for a successful career in engineering.
The Faculty of Engineering trains both specialists proficient in individual areas of expertise and integrated engineers boasting an assortment of skills. The department trains students in a variety of engineering fields to graduate with both the professional skills and systematic knowledge necessary to engineering as well as the human sensitivities that allow for unique insight into nature, culture, and society.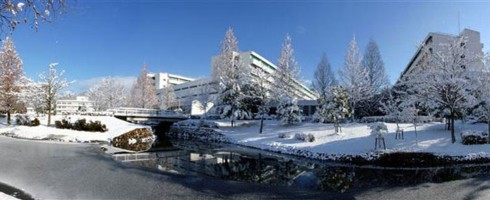 Faculty of Engineering
Graduate School of Engineering
Master's Degree Program
The Master's Degree Program in Engineering offers education in state-of-the-art technologies in a variety of fields and trains students to become outstanding engineers and researchers. The program offers classes including interdisciplinary subjects in an educational environment ideal for learning both specialized and interdisciplinary professional knowledge. Students master the skills and technologies to excel in their respective fields and ready themselves to respond flexibly to the ever-changing demands of society.
Doctorate Program
The doctorate program offers advanced and specialized education to train engineers and researchers who harbor creative ingenuity, capability, and a variety of skills for application and development. This program also recognizes the needs and experience of students currently employed by off-campus companies. While their time conducting research at the university may thus be limited, the program offers such students the option of developing results of off-campus research into doctoral material to be evaluated accordingly. The Doctorate Program in Engineering also proactively accepts international exchange students as part of an effort to build a more international community at Gifu University.
Internal links
Original sites
External links
File links