School of Medicine / Graduate School of Medicine

 School of Medicine / Graduate School of Medicine Web page
School of Medicine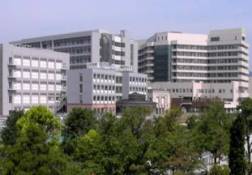 School of Medicine Main Building/University
Hospital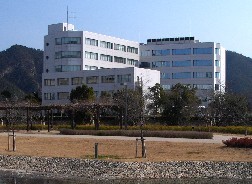 Nursing Course Building
Offering training rooted in state-of-the-art research and supporting medical care in the community.
The Gifu University School of Medicine is dedicated to training outstanding medical researchers, nurses, and physicians ready to serve both the local and global community. The department's ideology is based on the pillars of education, research, and clinical practice. Education in nursing and medicine is conducted by a large number of faculty members and teaching staff who are actively progressing and achieving results in first-class research and sophisticated clinical practices. The School of Medicine has pioneered a tutorial system and offers a clinical clerkship program, both of which are nationally acclaimed. In the tutorial system, students practice independent learning by solving problems of their own devising. During clinical clerkships, students experience the ultimate practical training and learn clinical practices from the standpoint of an attending physician.
Medical Course
Training outstanding doctors and medical researchers who harbor both human sensitivity and the ability to respond to issues of 21st century medical care.
The Function of Medical Course the training of medical researchers empowered by imagination and fine doctors with a high awareness of ethical standards and human sensitivities, who can provide service to the community and contribute to the development of medical sciences and the future of health, medicine, and medical care.
Students are trained to both flourish in active roles in the local and global community and understand the position of patients. Education includes small-group and tutorial training, computer-based tests (CBT) and objective standard clinical examinations (OSCE), and fifth-year clinical clerkships and high-quality professional medical training.
Nursing Course
Training high-quality nurses who are active in health and medical care and who can respond to the diverse needs of society.
As the role of the nurse practitioner becomes increasing vital in clinical and local medical care, the Nursing Course strives to support students as they acquire and develop ever-progressing skills and knowledge and to train nurses ready to perform central roles in healthcare. This program emphasizes the development of practical nursing abilities and introduces clinical practice to the curricula as well as a system of tutorials rooted in independent learning.
Graduate School of Medicine
Pursuing dynamic educational research in creative, cutting-edge medical sciences and advanced medical treatment to serve the community.
The Graduate School of Medicine strives towards the establishment of an internationally acclaimed system of advanced training in medical care and related sciences and its implementation in clinical practices of biomedical research. The school promotes creative and interdisciplinary cutting-edge research and endeavors to train tomorrow's regional and global leaders who will carry medical sciences into the future.
   

 Research Field of Nursing Science
Internal links
Original sites
External links
File links