Faculty of Applied Biological Sciences
Faculty of Applied Biological Sciences

 Faculty of Applied Biological Sciences Web page


The discipline of applied biological sciences represents an integration of the principles and techniques of biotechnology and life sciences and their ultimate application in bio-industry. Through education and research, the Faculty of Applied Biological Sciences at Gifu University strives to contribute to the welfare and sustainability of human existence and the enhancement of the environment in which we live.
To these ends, the department offers three undergraduate programs encompassing six unique curricula:
The Food and Life Science program includes
・Food Science and
・Molecular Life Science.
The Agricultural and Environmental Science program includes
・Applied Plant Sciences,
・Applied Animal Sciences, and
・Environmental Ecology.
The Veterinary Medicine program trains students in veterinary sciences.

These programs deal with the following issues:
1. Securing a stable and safe supply of food
2. Environmentally friendly production of food
3. Restoration and preservation of both natural ecosystems and human habitats
4. Promotion of health and development of sophisticated and beneficial food products.
5. Bolstering public sanitation in order to cope with diseases that can pass between animals and humans.
The Faculty of Applied Biological Sciences prepares students for active careers in agriculture as well as in biological industries related to food commodities, medical supplies, and the environment.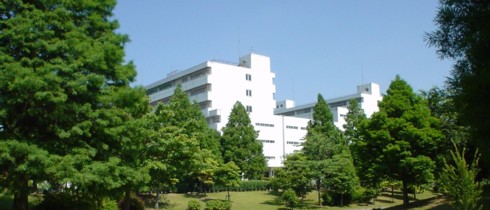 Faculty of Applied Biological Sciences
Internal links
Original sites
External links
File links