Faculty of Regional Studies / Graduate School of Regional Studies

 Faculty of Regional Studies Web page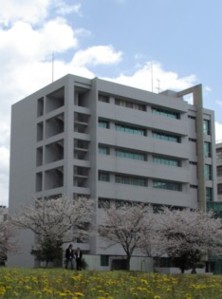 Faculty of Regional Studies
Gifu University is the first national university in Japan that established a Faculty of Regional Studies (FOREST). The FOREST represents a unique integration of academic disciplines supporting students' pursuit of regional issues such as policy, industry, environment, welfare, and culture. The goal of the FOREST is to advance and resolve regional issues and to train graduates who can help to create both a local and global society full of cultural richness, harmony, and increased ease of living.

The courses are designed to cover studies in a wide variety of fields while also allowing students to specialize in their particular area of interest. The undergraduates can choose one of the following six courses:
・Industry and City Planning,
・Local Autonomy Policy, and
・Environmental Policy.
・Lifestyle and Society and
・Humanity and Culture.
・International Studies in Liberal Arts.
Beginning in the second semester in the second year of undergraduate studies, students start small-group seminars related to their focus of study and enhance their skills.
The 21st century has been called the Age of Globalism. The Faculty of Regional Studies offers the chance to learn about and contribute to society in a global environment through the pursuit of regional studies.
Internal links
Original sites
External links
File links