Initiation to Pétanque & Inter-University Pétanque Tournament
On Saturday, October 14, 2023, the "Initiation to Pétanque1) & Inter-University Pétanque Tournament" was held on GU (Gifu University) campus (venue: west of the tennis court).
GU designates October, as an "International Month" and the initiation of pétanque and the inter-university pétanque tournament was an activity of the International Month 2023."
Pétanque originated from southern France, and it has been played and enjoyed by people as both a recreational sport and a competition. On the morning of October 14, GU students were given an opportunity to try pétanque. Under the instruction of Associate Professor Gilles Guerrin (the Faculty of Regional Studies), they experienced pétanque games together with students from GU Pétanque Circle and exchange students from the University of Lille, France.
In the afternoon, GU Pétanque Circle members hosted the "Inter-University Pétanque Tournament" at GU for the first time with the support of the Gifu Prefecture Pétanque Association members.
Gifu University continues to offer students an opportunity to explore the diversity of different cultures in various countries.
1)Pétanque is a sport that falls into the category of boules sports. Players or teams play their boules/balls towards a target ball. The objective is to score points by having boules closer to the target than the opponent after all boules have been thrown. This is achieved by throwing or rolling boules closer to the small target ball, or by hitting the opponents' boules away from the target, while standing inside a circle with both feet on the ground.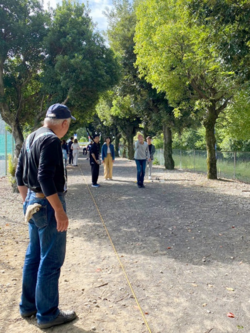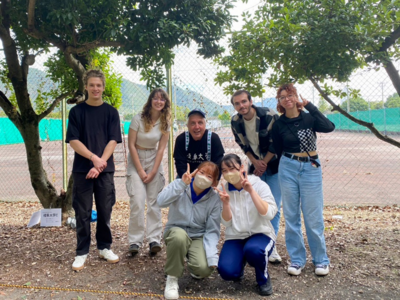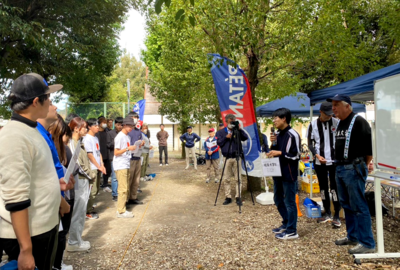 A total of 56 players from the following universities competed to win the tournament.
Five teams from Gifu University (Gifu Prefecture)
One team from Asahi University (Gifu Prefecture)
Three teams from Chubugakuin University (Gifu Prefecture)
Four teams from Tokai Gakuin University (Gifu Prefecture)
One team from Aichi Bunkyo University (Aichi Prefecture)
Three teams from Aichi Bunkyo Women's College (Aichi Prefecture)
One team from Nagoya University of Arts and Sciences (Aichi Prefecture)
Two teams from the University of Fukuchiyama (Kyoto Prefecture)
2023.10.26
Internal links
Original sites
External links
File links