Opening of the 8th CCSC COC+ External Appraisal Special Committee Meeting
The 8th Center for Collaborative Study with Community (CCSC) COC+ External Appraisal Special Committee Meeting was held on Gifu University on Wednesday, September 20, 2023. The committee was established to assess the progress of COC+1) programs carried out by the "Gifu COC+ Project Promotion Consortium2)" The original COC+ programs started in 2015 with the program titled, "Make a big step in Gifu × Bring a plus to Gifu: joint development of the region-oriented business leader" which ended in 2019. Members of the COC+ External Appraisal Special Committee Meeting were all selected for their expertise and extensive knowledge in a wide range of fields.
The following are the five members who were invited to the meeting:
- Dr. YOSHIDA Toshiyuki, President of Agricultural Policy Research Committee, Inc. (former president of Takasaki University of Economics)
- Mr. NAKAMURA Genjiro, President of AKITAYA HONTEN Co.,Ltd.
- Mr. KUNDA Daijiro, former chairman of Football Club Gifu
- Mr. ICHIKAWA Satoshi, Director of Hida Bureau, Gifu Shimbun Newspaper, and
- Mr. TAKAI Hirofumi, Director of News Production Bureau, Gifu Broadcasting System, Inc.
The committee members measured the success and achievements of the consortium in implementing COC+ programs in 2022 and shared their views on the promotion of its future activities and partnership with relevant bodies and organizations.
Positive assessments were given to the following activities by the members:
- since its establishment in 2015, the consortium continues to foster and produce the next-generation regional leaders in Gifu Prefecture by reinforcing partnership with relevant bodies and organizations.
- the consortium's continued efforts for regional recreation by forming a close relationship between university students, regions, local governments, business and financial communities, and
- the consortium's implementation of educational programs of individual member universities, and the "Summer School" program as well as company inspection opportunities opened for the students of all four member universities, which prompted the mutual understanding between students and businesses in Gifu Prefecture. As a result, not only people from Gifu Prefecture but also those who completed the COC+ programs, and those who are from other Prefectures, including Aichi Prefecture, found employment in Gifu Prefecture.
Based on the conclusion reached by the members on September 20, they will finalize the appraisal results for 2022 at Gifu COC+ Project Promotion Consortium Operation Meeting.
1) COC+ (Center of Community Program for Local Revitalization) programs: programs of the Ministry of Education, Culture, Sports, Science and Technology of Japan. Their objectives include assembling people together into regions for revitalization by: - offering attractive job opportunities to students in collaboration with universities, local governments and businesses and, - supporting the university's curriculum reform efforts necessary to cultivate personnel sought by regions.
2) The consortium is made up of four universities (Gifu University, Chubugakuin University, Chubu University, and Nihon Fukushi University) and other relevant organizations.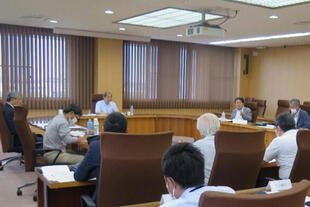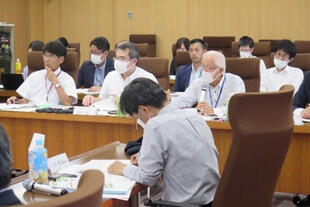 2023.10.10
Internal links
Original sites
External links
File links