Gifu University paper bags illustrated by students with special needs
Gifu University created a new paper bag with illustrations by the students with special needs at Gifu University Faculty of Education Affiliated Compulsory School System (Elementary-Junior High). Gifu University already asked the students to create Gifu University goods on multiple occasions. At our request, the students created business cards for the members of the board and other items to be used as gifts for people and guests attending the university's events and activities.
This time, Gifu University asked the students to create some illustrations for a Gifu University paper bag. The bag is illustrated with birds, insects, and nature.
On Wednesday, September 27, 2023, Gifu University invited the students from seventh to ninth grades to Gifu University and held a ceremony to express our appreciation for their contributions to the Gifu University paper bag. A letter of appreciation was handed to each student by the university staff members.
President YOSHIDA Kazuhiro of Gifu University expressed his gratitude to the students and said, "Thank you very much for your wonderful illustrations. I found that your work is deeply connected to your memories, hopes, and dreams."
The following are some comments by the students: "I used a wide variety of colors to make my illustration look three-dimensional," "I hope many people look at my work and enjoy it very much."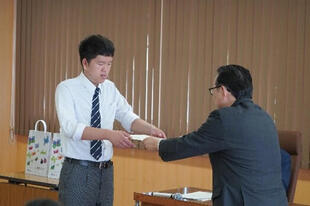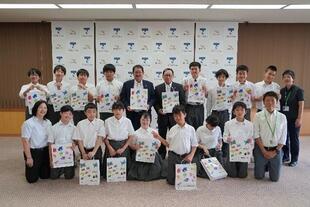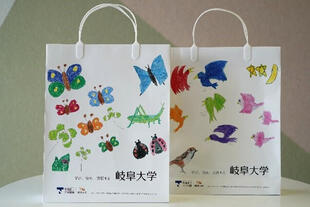 2023.10.10
Internal links
Original sites
External links
File links