"Community School: School and Community Collaboration Workshop 2023"
On Thursday, August 3, 2023, the Gifu Center for collaborative activities between communities and schools (GIFU CCCS) hosted the "Community School: School and Community Collaboration Workshop 2023" online for teaching staff members.
GIFU CCCS was jointly established in April 2019 by Gifu Prefecture and Gifu University to support and promote school and community collaboration in community, local governments, and schools for sound growth of children and revitalization of the community. The following are the three major purposes that are aimed at the center:
1. Develop and secure necessary human resources
2. Conduct survey and research on school and community collaboration
3. Promotion of school and community collaboration
The workshop was attended by 219 people who are already assuming important roles in the administration of social education, public facilities, schools, and the community in many parts of Gifu Prefecture.
The workshop started with an overview and purposes of the workshop by Director MASUKAWA Koichi of the Center for Collaborative Study with Community, Gifu University. This was followed by a lecture by Mr. SAITO Yosuke from the Community Learning Promotion Division, Education Policy Bureau, the Ministry of Education, Culture, Sports, Science and Technology of Japan. The title of the lecture was, "Towards the creation of schools with community, and the creation of community with schools at their center: comprehensive promotion of community schools and school and community collaboration." He spoke about the importance of sharing goals of fostering children that community schools are envisioning, and the importance of clarifying purposes and measures to this end. While quoting the cases of examples, he underscored that these two can enrich children's school life and their daily lives.
After his speech, the Q & A session and group talks continued for some time. The participants discussed the roles of coordinators for school and community collaboration. They agreed to build a robust human network among schools, families, and the community with coordinators as major players so that children can learn more about their hometowns. They also acknowledged the necessity of working together to provide strong support for absentee children, and address issues of better work and life balance for teaching staff.
We look forward to the participants' active roles at schools and in the community by putting their expertise into good practice towards the provision of easy-to-access educational curriculum for everyone and working hard to promote school and community collaboration at their respective schools.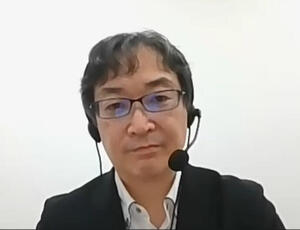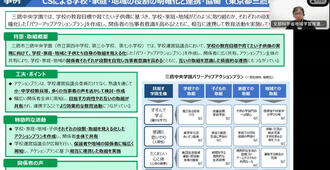 2023.09.12
Internal links
Original sites
External links
File links