Two Deans from Gifu University visited the National University of Malaysia
On January 4 and 5, 2023, Professor MURAI Toshiaki, Dean of the Faculty of Engineering and Professor MITSUNAGA Tohru, Dean of the Faculty of Applied Biological Sciences, Gifu University visited the National University of Malaysia (UKM, Malaysia) as part of faculty exchange based on the university-level agreement that the two universities signed in 2016.
Gifu University and UKM launched a Joint Degree Program (JDP, international doctoral degree program) in April 2019. Students of both universities are currently studying "International Joint Department of Materials Science and Engineering between National University of Malaysia and Gifu University" that is offered by the Graduate School of Engineering, Gifu University. Two professors' latest visit to UKM is expected to reinforce exchange between the two universities particular in the fields of engineering, food sciences and biochemistry, and also explore the possibility of GU students' participation in English as a Second Language (ESL) programs in Malaysia in the future.
On January 4, the two professors held a meeting with staff members from the Faculty of Science & Technology, and the Faculty of Engineering & Built Environment, UKM. First, they were briefed on the activities of the faculties, and then engaged in discussions on how to accelerate exchange between these two faculties and their equivalent faculties at Gifu University.
On January 5, the two shared their views with Professor Dr. Mohammad Kassim, Deputy Vice-Chancellor (Academic & International) and Dr. Tanot Unjah, Deputy Director at International Relations Centre (UKM Global) concerning the current state of bilateral exchange, possibilities of GU students' participation in ESL short-term programs at UKM, and how to strengthen partnership under the framework of "Education for Highly-Skilled Human Resources in Northeast India and Tokai Area based on Glocal JDP Platform" of "FY2022 Inter-University Exchange Project Gifu University" of the Ministry of Education, Culture, Sports, Science and Technology (MEXT) of Japan.
We continue expanding consistent support for substantial exchange with our partner universities overseas, pioneer short-term language and cultural programs for GU students in our pursuance of internationalization of Gifu University.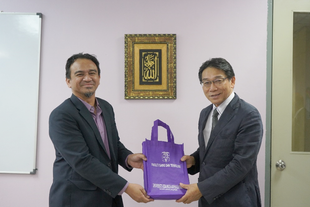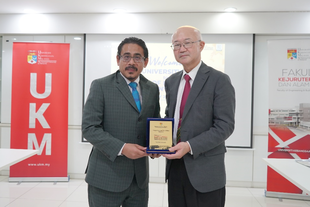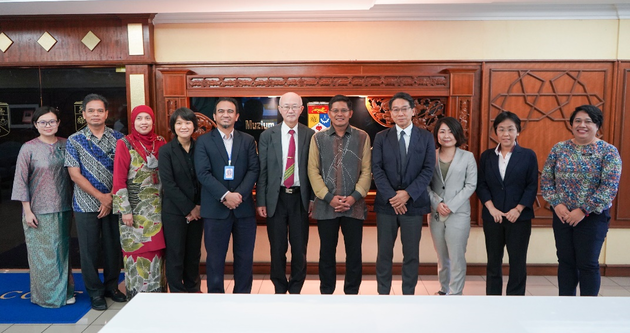 2023.02.03
Internal links
Original sites
External links
File links