MEDC University Reform Symposium 2022
The Medical Education Development Center (MEDC), Gifu University hosted "MEDC University Reform Symposium 2022" at Gifu University's Satellite Campus (Gifu City) on Friday, December 16, 2022. The symposium took the form of on-and-offline gathering. A total of 105 people attended including university officials, medical experts, business representatives, and people who are assisting medical students as "simulated patient."
Participants held talks both on and offline to discuss a theme of the symposium, "Digital Transformation (DX) and Alliance for Co-Creation in Medical Education." Under the name of "Five Attractive Talks, the following five were introduced as examples of classes and practical training programs using information and communication technologies (ICT) at the School of Medicine, Gifu University:
1. Keep on Expanding! Nagoya University × Gifu University = Great Potentials for Educational Partnership (addressed by Professor NISHIGORI Hiroshi from Nagoya University, Professor SAIKI Takuya from Gifu University)
2. Front Line! Development of future tools for medical education: Augmented Reality (AR). Virtual Reality (VR) and Remote Communications (addressed by Professor MATSUHASHI Nobuhisa and Dr. SATO Yuta from Gifu University)
3. Let's do it! Online collaborative classes for medical schools in Gifu (addressed by TAJIMA Yoshihito from Heisei College of Health Sciences)
4. Citizens' Participation is Welcome! Practice online communications with medical students (addressed by Dr. KAWAKAMI Chihiro and Dr. HAYAKAWA Kaho from Gifu University)
5. Messages from Doctors of Regional Medicine to Medical Students! (addressed by Professor USHIKOSHI Hiroaki from Gifu University, Dr. ANDO Tadao, President of the Center for Community Medicine in North-Western Gifu Prefecture)
MEDC offers a variety of educational programs for medical students including classes and practical training to study clinical medical technologies and smooth communications between patients and students. In these classes, online communications, online meetings, and Learning Management System (LMS) are fully utilized. These digital platforms are hoped to increase an opportunity for students to expand their scope of studies as they are able to connect others anywhere in real time.
We have been wishing to create a venue for information-sharing with other universities and medical schools which are already using or thinking about using ICT for their classes and practical training. Many participants of the symposium made questions and comments about the possibilities of creating such a venue, which showed their strong interests in DX and its necessity for medical education. It is our hope that the participants can apply what they have learned from the symposium to conduct classes and training more creatively and meet the real needs of students at their respective institutions. We look forward to seeing more unique, pioneering initiatives taken by the symposium participants across Japan in the near future.
As a collaboration center for medical education, MEDC holds medical education seminars and workshops for promotion, development and improvement of medical staff education in Japan.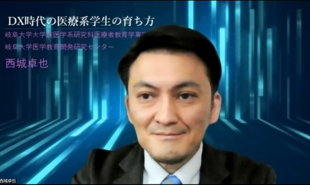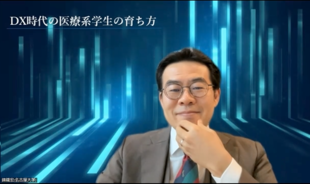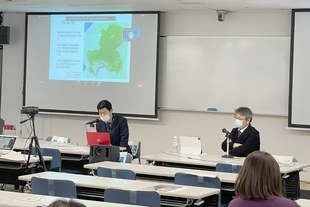 2023.01.20
Internal links
Original sites
External links
File links