Gifu University Open Lecture: ""SDGs × COC" Community that brings people together and University"
On Saturday, December 10, 2022, the Center for Collaborative Study with Community (CCSC), Gifu University hosted an online open lecture titled, ""SDGs* × COC" Community that brings people together and University." A total of 67 people (senior high school students, local municipal government staff and residents in Gifu Prefecture as well as university representatives from different prefectures) discussed the lecture's main theme, "Healthy Diet×Environment×Community = Infinite Possibilities."
In a keynote speech, an invited guest speaker, Associate Professor HANAZATO Masamichi from the Center for Preventive Medical Sciences, Chiba University (Chiba Prefecture) spoke about the theme, "Research and realization of a community full of people enjoying health: from a viewpoint of bonds between humans and nature." His speech was followed by introduction of activities initiated by the Preemptive Food Research Center, Institute for Advanced Study, Gifu University (speaker: Director YABE Tomio) and the Gifu City Government (speaker: SASAKI Munenori). In the following "Talk Session," IKEDA Saki, 1st year student of the School of Medicine, Gifu University joined the speakers in exchanging opinions about what we can do to create a sustainable society where people live active, healthy lives.
In a post-lecture survey, we received many positive comments such as "I reconfirmed that a strong human connection could help us build a better society in the future," "Students' questions and comments are precise and to-the-point. I was monitoring the lecture from citizen's perspective." The survey results indicate that many participants viewed the lecture quite educational and informative.
CCSC continues to host open lectures for the public with a particular focus on SDGs from 2023 and beyond.
SDGs: The Sustainable Development Goals (SDGs) or Global Goals are a collection of 17 interlinked global goals designed to be a "blueprint to achieve a better and more sustainable future for all". The SDGs were set up in 2015 by the United Nations General Assembly (UN-GA) and are intended to be achieved by 2030.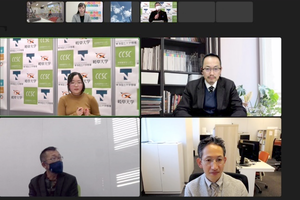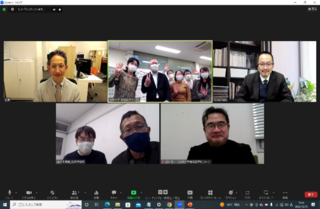 2023.01.10
Internal links
Original sites
External links
File links