Opening of the 7th CCSC COC+ External Appraisal Special Committee Meeting
The 7th Center for Collaborative Study with Community (CCSC) COC+ External Appraisal Special Committee Meeting was held at Gifu University on Thursday, November 10, 2022. This committee was established to assess the progress of COC+* program titled, "Make a big step in Gifu × Bring a plus to Gifu: joint development of a region-oriented business leader." Members of the committee were all selected for their expertise and extensive knowledge in a wide range of fields and attended the meeting from on and off campus.
The following are the five members who were invited to the meeting:
- Mr. YOSHIDA Toshiyuki, President of Agricultural Policy Research Committee, Inc.
- Mr. NAKAMURA Genjiro, President of AKITAYA HONTEN Co.,Ltd.
- Mr. KUNDA Daijiro, former chairman of FC Gifu*
- Mr. TADACHI Hiroya, Director of News Bureau, Gifu Broadcasting System, Inc., and
- Ms. FURUTA Nahoko, Advisor to Gifu Prefecture's tourism global strategies
FC Gifu: Football Club Gifu
The committee members measured the success and achievements in 2021 and shared their views on the promotion of future activities and partnership with relevant bodies and organizations.
Positive assessments for COC+ program 2021 were given to the following activities from the members:
- continued efforts to expand the program even after an official program period was over to cover an extensive Gifu region through building more partnership with other organizations/bodies
- continued efforts to develop and promote educational programs and "Summer School" of COC+ program member universities
- use of external funds secured through partnership among regions, local governments and local industries for implementation of the program, and continued efforts to expand the program scale while carrying it out, and
- continued efforts made by partner organizations/bodies for promotion of their own programs by making the most of their advantages and strengths
In addition, the members agreed with 1) sharing and reconfirming original missions and goals of individual educational programs, 2) reviewing its assessment method to make a comparison with statistical data produced by other organizations/bodies including the Ministry of Education, Culture, Sports, Science and Technology of Japan, and 3) securing more funds for the program through cloud-funding platform, etc.
Based on the conclusion reached by the members on November 10, they will finalize their appraisal results for 2021 at Gifu COC+ Project Promotion Consortium Operation Meeting.
*COC+ (Center of Community Program for Local Revitalization) projects: projects of the Ministry of Education, Culture, Sports, Science and Technology (MEXT). Their objectives include assembling people together to regions for revitalization by: - offering attractive job opportunities to students in collaboration with universities, local governments and businesses and, - supporting university's curriculum reform efforts necessary to cultivate personnel sought by regions.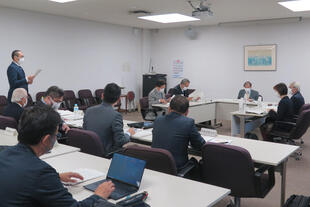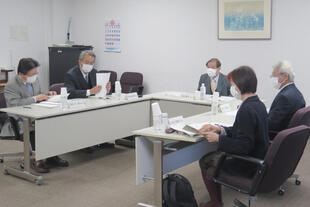 2022.12.02
Internal links
Original sites
External links
File links