Clean Campus Campaign in Autumn 2022
"Clean Campus Campaign in Autumn 2022" was held on Wednesday, November 9, 2022. A total of 640 people including academic, administrative staff, students and people from Gifu Prefectural Research Institute for Food Sciences (located on campus) joined the campaign.
They spent about one hour to clean up their assigned spaces on campus. On the same day, members of a student circle, "three trees" planted flowers at a flower bed near a bus stop. The seedlings of the flowers were raised by people working for Yanagido Farm of Gifu Field Science Center (affiliated with the Faculty of Applied Biological Sciences, Gifu University).
Under a slogan, "Trash zero around campus," thirty-four staff and members of G-amet (student circle for conservation activities) picked up litter, got rid of weeds, etc. in nearby roads and around farm fields near the campus.
On a fine, beautiful autumn day, staff and students were working hard to clean up in and around the campus for about an hour.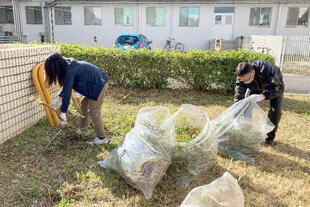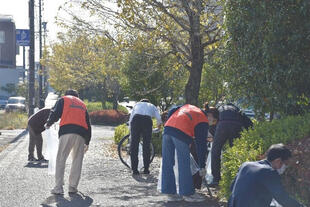 2022.11.29
Internal links
Original sites
External links
File links