MEDC's 83rd Medical Education Seminar & Workshop in Kansai Medical University
The Medical Education Development Center (MEDC), Gifu University and Kansai Medical University (in Osaka) jointly hosted "The 83rd Medical Education Seminar & Workshop in Kansai Medical University" on Friday, October 28 and Saturday, October 29, 2022. It was the first in-person meeting in three years held at the host Kansai Medical University. A total of six workshops and a seminar (public invitation included) opened and 174 people attended.
In the seminar, President MORI Tomoko of Toin University of Yokohama (in Kanagawa Prefecture) was invited as a guest speaker. She gave a speech titled, "Class designing for deeper understanding: from "seem to understand" to "perfectly understand," and she introduced some useful information to help students develop their understanding about classwork, etc. She underscored that educators should not think his/her easy-to-understanding explanations given in orderly manner do not always lead to students' full understanding. She said, "Real mission for educators is to instruct students to check their level of understanding and proficiency by themselves."
In the workshops, participants discussed the following given themes; 1) "How to support transition from medical students to trainee doctors during the pandemic," 2) "Toward an establishment of standard model for feasible English education in medicine in all schools of medicine across Japan," and 3) "Grand exchange meeting among simulated patients."
In the workshop to discuss the theme 1), participants exchanged their views on the necessity of considerations to be given during transition period from medical students to trainee doctors because opportunities for medical students to engage in clinical training at hospitals/clinics are quite limited due to the pandemic, and as a result, more trainee doctors are lacking clinical experiences and experiences of communications with patients. Medical staff and professors discussed in a group how best they can provide support for young, inexperienced trainee doctors when they start their clinical training. They came to a conclusion that they are dealing with similar problems of students attributed to the prolonged COVID-19 infections, and found the workshops very informative in improving the quality of medical education and training.
As a collaboration center for medical education, MEDC holds a medical education seminar and workshop three times a year for promotion, development and improvement of medical staff education in Japan. The next "84th Medical Education Seminar & Workshop" will be held online from Thursday, January 26 through Saturday, January 28, 2023.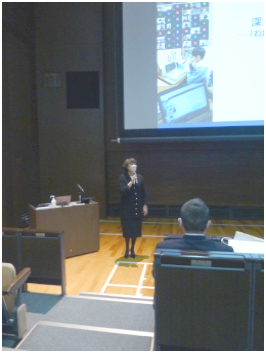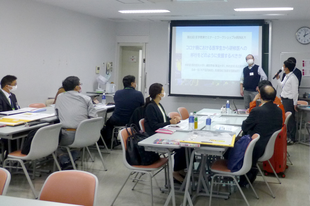 2022.11.15
Internal links
Original sites
External links
File links