Aigi Career Development Consortium for International Students Gifu Region Workshop 2022
On Wednesday, October 26, 2022, "Aigi Career Development Consortium for International Students Gifu Region Workshop 2022" was held on campus. It is the 6th workshop jointly hosted by four member organizations of the Consortium (Gifu University, Gifu Prefecture, Gifu Employers' Association, and Japan External Trade Organization (JETRO) Gifu) starting from 2017.
In the first session held under the title of "Global Human Resource Development from Multicultural Coexistence Point of View: Tokai initiatives to create highly skilled international professionals," Mr. MIZUNO Tomohiro, Deputy Director in charge of promotion of multicultural co-existence, Gifu Prefectural Government, and Ms. HASHIZUME Midori from Global Aichi, who is a Japanese education specialist, were invited to deliver a speech.
In the second session, international students studying at GU, and are looking for job opportunities in Japan spent some time talking with company representatives at their booths set on the site.A total of 17 people from 10 companies and 17 GU international students attended Workshop 2022 in anticipation of successful recruitment of international students (for companies), and securing employment in Japan (for students).
Strong positive feedback came from company representatives who said, "Speeches given by the two guest speakers were very convincing because they were substantiated by concrete data. We were also very impressed with the enthusiasms of students to land a job in Japan and their efforts to understand Japanese corporate culture." Positive comments were also made by the students who expressed their appreciation for an in-person meeting with company representatives where they could listen to company's hiring policies, lines of business and history directly from the company staff.
Workshop 2022 was a great success, and many participants expressed their strong wishes for continuation of the workshop from 2023 and beyond.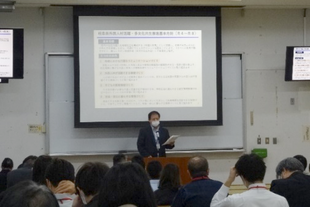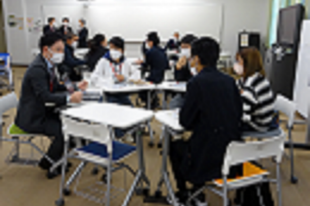 2022.11.10
Internal links
Original sites
External links
File links