Processor Lim Lee Wah was awarded Female Analyst Prize 2022 from Japan Society for Analytical Chemistry
Professor Lim Lee Wah (the Faculty of Engineering) was awarded Female Analyst Prize 2022 from the Japan Society for Analytical Chemistry for her research on the Development of High Performance Capillary Liquid Chromatography. Female Analyst Prize goes to female researchers, technicians/inventors or business managers to honor their remarkable research on analytical chemistry.
On Thursday, September 22, 2022, Professor Lim visited the Office of the President and reported her receiving to President YOSHIDA Kazuhiro.
In her meeting with the president, Professor Lim noted, "I met countless people and learned a lot from them since I came to Japan 22 years ago. I know my awarding is not attributed to my efforts or skills alone. Without kind support and encouragement from my mentors, supervisors, colleagues and my students, I would have never been awarded the Female Analyst Prize this year. I will continue to do my utmost to contribute to society and work for the benefit of people." President Yoshida congratulated her on her awarding and expressed his strong hope for her continued research exploration in years to come.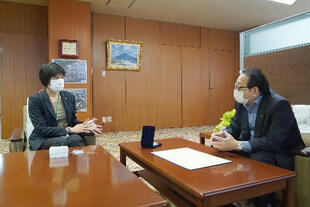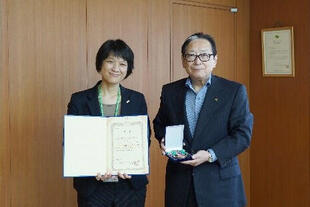 2022.10.05
Internal links
Original sites
External links
File links