Gifu University Faculty of Education Open Seminar 2022
 The Professional Degree Program, the Graduate School of Education, Gifu University hosted an open seminar titled, "Seminar to support managers of school for children with special needs" on Monday, August 22, 2022 (online, from 9:30am - 12:00pm).
 The seminar is the first in Japan which was jointly developed by the National Institute for School Teachers and Staff Development, and Professional Degree Program of Gifu University Graduate School of Education in AY 2021. Managers recommended by their school principals of schools for children with special needs in Gifu attended the seminar (one manager from each school).
After the lectures on management and operations of schools for children with special needs, the participants were split into five groups based on challenges they are facing at their schools, and discussed proper course of actions for improvements of school management. In this group discussion, five teachers who are the participants of last year's seminar, served as facilitators for their groups.
By attending the seminar 2022, participants confirmed the most important things to do in the first semester, and further actions to take in the second semester in line with their school principals' management policies.
The participants of the seminar 2022 are expected to put what they have learned into practice at their respective schools, and will make presentations on their achievements at a follow-up seminar held on Wednesday, December 21, 2022.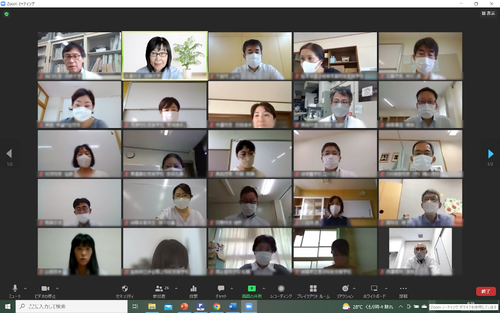 2022.09.13
Internal links
Original sites
External links
File links