USF students paid a courtesy visit to the President of Gifu University
Three short-term exchange students from the University of South Florida (USF, Tampa, Florida, U.S.) paid a courtesy visit to the President of Gifu University (GU), Dr. Kazuhiro Yoshida at the President's room on June 15, 2022. Recently, the Ministry of Foreign Affairs, Japan relaxed its border control measures to allow entry of international researchers and students to Japan. Accordingly, GU accepted three USF students as short-term exchange students -- two graduate students of the Master of Public Health and a student of medical school in USF. They aim to analyze the health-related data at the Health Administration Center, Gifu University and submit their research manuscript for publication to international peer reviewed journal.
Friendship between USF and GU began with exchanges among researchers in the 1980s and in 2016 the two universities signed a faculty-level agreement. Continued active interactions among researchers and students of both institutions successfully resulted in a university-level agreement in 2020.
Two GU students of Medical Course, School of Medicine are scheduled to spend four weeks for clinical training observationship program in the near future at Tampa General Hospital which is the primary teaching affiliate of the Morsani College of Medicine, USF.
USF and GU had been enjoying robust partnership until 2019 before the outbreak of COVID-19 pandemic. As only virtual meetings have been available for students of both universities for the past two years, GU's acceptance of three USF students is now seen as a positive signal that active bilateral exchange may resume in the post-COVID-19 era.
USF is one of the biggest universities in the U.S. with more than 50,000 students enrolled. The university is evaluated by the Carnegie Foundation for the Advancement of Teaching as a "very high research" institution. Moreover, it has announced that USF is one of 40 public colleges and universities it recognizes as having institutional commitment to community engagement.
We have high expectations for further promotion of strong partnership with USF.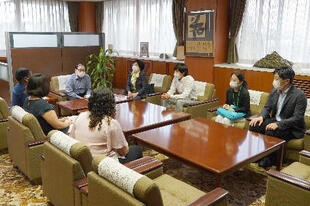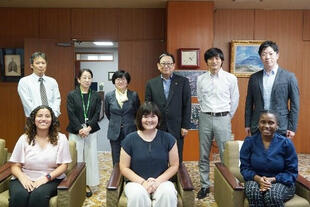 2022.07.19
Internal links
Original sites
External links
File links