Professor Jun Yoshino is awarded by Director-General of Japan Meteorological Agency
Professor Jun Yoshino, Faculty of Engineering, Gifu University was awarded by Director-General of Japan Meteorological Agency at the 147th Meteorological Day Celebration on Wednesday, June 1, 2022. Professor Yoshino was highly commended for his contribution to human resource development who are capable of using various weather data for business purposes.
Professor Yoshino is a leading member of an organization called, "Meteorological Business Promotion Consortium" since its founding in 2017. It was established to create new businesses using a wide range of weather data and information.
On Thursday, June 30, Professor Yoshino visited the Office of the President and reported his awarding to President Kazuhiro Yoshida.
"Universities are the places to provide education for everyone. I would like to provide education for people who wish to become weather data analysts and contribute to local communities through their expertise," said Professor Yoshino.
President said that weather data has already been becoming indispensable to our efforts for de-carbonization and meeting SDGs.* He expressed his strong hope for Professor Yoshino's leadership in initiatives of cultivating weather professionals from Gifu University.
* The Sustainable Development Goals (SDGs) or Global Goals are a collection of 17 interlinked global goals designed to be a "blueprint to achieve a better and more sustainable future for all". The SDGs were set up in 2015 by the United Nations General Assembly (UN-GA) and are intended to be achieved by 2030.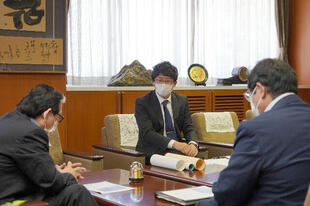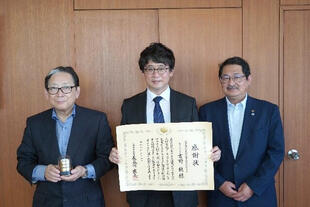 2022.07.12
Internal links
Original sites
External links
File links