MEDC's 82nd Medical Education Seminar & Workshop
The Medical Education Development Center (MEDC), Gifu University hosted "The 82nd Medical Education Seminar & Workshop (online)" from Thursday, May 19 through Saturday, May 21, 2022. It was conducted in parallel with the 23rd training session for administrative staff working for the faculties of medicine and dentistry at national and private universities. A total of 171 participants and lecturers attended the four virtual workshops and three "MEDTaaalk" sessions.
In the workshops, participants discussed the following given themes; "Let's study the basics of education for medical professionals through collaboration between teaching and administrative staff," "Student supporter meets IRer," and "Easy Japanese." In "Student supporter meets IRer," participants shared their views on how to create an ecosystem to provide a wide-ranging support for students by integrating student support programs and academic data on students. Participants viewed videos regarding student support and IR (Institutional Research) beforehand, and gave answers to some questions to confirm their level of understanding. Later, they exchanged opinions among group members, a mixture of medical and administrative staff. Participants were given an opportunity to listen to various perspectives of individuals and shared their difficulties and tough experiences in workplace with one another.
As a new project, MEDC also hosted "MEDTaaalk." In "MEDTaaalk," online viewers can access live-streaming meeting where lecturers make short presentations on some topics and subsequently exchange opinions with a navigator. Viewers are welcomed to make questions through Q & A function. In "MEDTaaalk1," three lecturers gave presentations on some difficulties in teaching and assessing medical interns, and it was followed by active discussions between lecturers and participants.
As a collaboration center for medical education, MEDC holds a medical education seminar and workshop three times a year for promotion, development and improvement of medical staff education in Japan.
The next "83rd Medical Education Seminar & Workshop" will be jointly held with Kansai Medical University (Osaka Prefecture) from Friday, October 28 and Saturday, October 29, 2022.
(

MEDC Website
)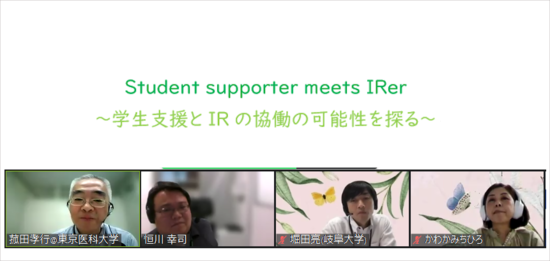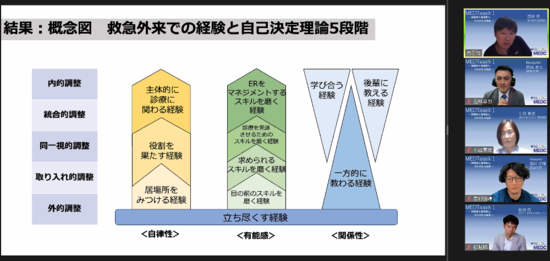 2022.06.09
Internal links
Original sites
External links
File links