Clean Campus Campaign in Spring 2022
On Wednesday, May 25, 2022, approximately 750 Gifu University staff, students, the members of Gifu Prefectural Research Institute for Food Sciences and Gifu Pharmaceutical University, and people working for construction sites on campus took part in "Clean Campus Campaign in Spring 2022." They picked up litter, got rid of weeds and swept paths with brooms on and off campus areas for about an hour. Members of student club, "three trees" and students studying the subject, "Modern Society and Volunteers" cleaned Maruike Pond and planted flowers at bus stops.
About 50 people including University staff and the members of "G-amat (environment conservation student club at GU)" participated in cleanup activities for roads and surroundings of farm fields near campus as part of "Zero Waste around GU" campaign.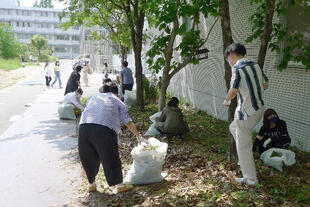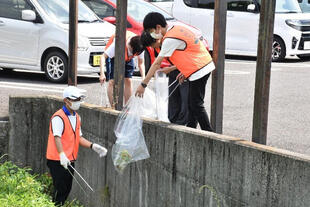 2022.06.08
Internal links
Original sites
External links
File links