Two professors of Faculty of Engineering received honors by MEXT
Associate Professor Koji Kinoshita (Department of Civil Engineering) and Assistant Professor Tomoaki Kimura (Department of Electrical, Electronic and Computer Engineering) of the Faculty of Engineering, Gifu University received "Commendation for Science and Technology by the Minister of Education, Culture, Sports, Science and Technology (MEXT)2022," and the "MEXT Young Scientists' Prize 2022" respectively.
The "Commendation for Science and Technology" goes to inventors of outstanding technologies contributing to the growth of local businesses. Dr. Kinoshita was awarded by his research, "Development of Economical-feasible and Environmental-friendly preventive maintenance technologies for fatigue cracks of steel bridges" which was jointly developed by Dr. Kinoshita and Yamada Infra Technos Co., Ltd. (Aichi Prefecture).
The "MEXT Young Scientists' Prize" goes to young researchers aged under 40 years old who have made great achievements such as making groundbreaking discoveries, successful applications of unique scientific perspectives for society. The research theme of Dr. Kimura is "Study for application of CO2 laser heating technique for Earth and planetary science."
On Wednesday, April 27, 2022, Dr. Kinoshita and Dr. Kimura reported their awarding to President Kazuhiro Yoshida. In their briefing, two professors talked about measures to secure the safety of people and society, creation of completely new materials by way of unconventional methods, etc.
"Joint development of cost-effective, efficient methods with Yamada Infra Technos Co., Ltd. truly contributed to my winning the award." said Dr. Kinoshita. Dr. Kimura stated that his resolve to challenge the theme that no one had ever thought of and his never-ending enthusiasm to succeed resulted in his awarding.
President Yoshida congratulated them on their awards with the following comments: "I am very proud that two professors of Gifu University were awarded by MEXT. Your world-class research activities are officially acknowledged. Please continue working on your research themes. With your contributions and strong alliance with businesses and government, Gifu University can play a crucial role as academic hub for the community."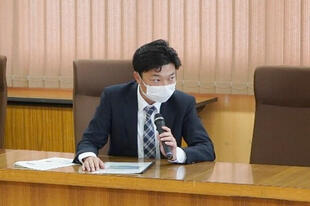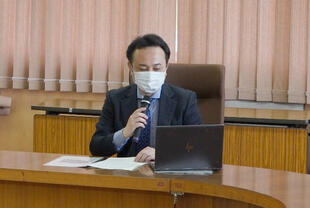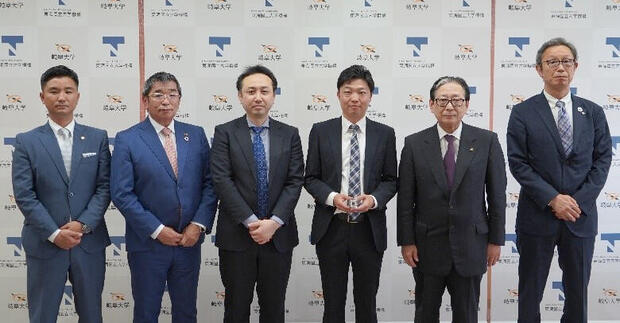 2022.05.19
Internal links
Original sites
External links
File links