Excellent Student Presentation Award at ASCN Conference 2021
The members of G-amet (environment conservation club at Gifu University) were presented with the Excellent Student Presentation Award at the Asian Sustainable Campus Network (ASCN) Conference 2021 (online) for their "Bangaike Pond Nature Restoration Project." In ASCN Conference 2021, a total of 14 groups from four countries competed for their unique campus activities.
The members of G-amet dedicated efforts to protect the biodiversity and restore the natural environment of Bangaike Pond on campus. Natural environment and biodiversity of the Pond have been gradually damaged for the past 50 years since the completion of the Pond.
The members of G-amet are working together to restore the Pond environment for waterhen called "Ban*" to fly back to the Pond. With the help from experts both in Japan and abroad, the members have been implementing a wide-ranging projects by utilizing scientific knowledge and carrying out measured management of the Pond. The members made their presentation in English and their continued efforts for the Project which started in 2019 resulted in their awarding at ASCN Conference 2021.
Gifu University continues to promote conservation activities by our students for the realization of sustainable society in the future.
*The name of Bangaike Pond derives from the bird, "Ban"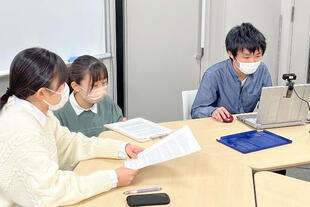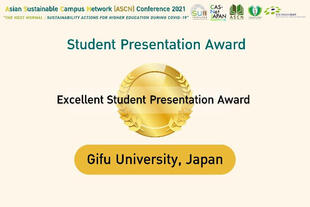 *ASCN (Asian Sustainable Campus Network) is a network built among CAS-Net JAPAN, China Green University Network, Korean Association for Green Campus Initiative and Sustainable University Network of Thailand
2022.03.29
Internal links
Original sites
External links
File links