The 6th Seminar for River Basin Studies opened
The River Basin Research Center, Gifu University hosted the 6th Seminar for River Basin Studies on Wednesday, March 2, 2022. Due to concerns over COVID-19 infections, most of the participants attended the seminar online. A total of 64 took part in the seminar (including 26 participants outside of campus, four GU international students).
The River Basin Research Center has been conducting research on "River Basin Sciences" for sustainable use of natural resources in river basin environment based on diagnosis, management, and prediction with the strong support from national and international universities, research institutions, and observation and research networks. The 6th seminar aims to share research results and latest achievements from joint research projects and discussed further development of "River Basin Sciences".
The seminar began with the opening speeches by President Hisataka Moriwaki and Professor Li Fusheng, Director of the center. It was followed by the final lecture by Associate Professor Satoshi Tsuda under the title, "Tane, Hidane, Meshinotane (Seed, flashpoint and food for my life)". Presentations followed from Division of Forest Function, Division of Water and Material Dynamics, and Office for Promotion of Regional Collaboration, and three young researchers (doctoral students and researchers) supported by the center reported their research results.
Next, Dr. Shohei Murayama from the National Institute of Advanced Industrial Science and Technology(AIST)gave a lecture. He has conducted joint research projects at Takayama Field Station for many years. Presentations from three joint research projects AY 2021, activity reports by Takayama Field Station, Microbiological Laboratory, Water Quality Analysis Laboratory and Gifu University Rearing Program for Basin Water Environmental Leaders (BWEL) were made afterwards. The Seminar closed with the remarks by Vice President Wang Zhigang.
The River Basin Research Center will continue to hold the annual seminar to promote the systematization of "River Basin Sciences" and foster practical "River Basin Conservation Studies" that address adaptation to and solution of environmental problems in a more practical manner.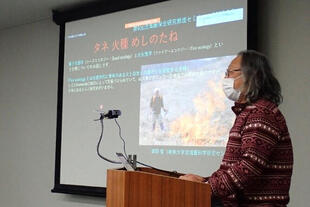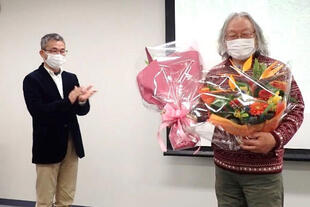 2022.03.29
Internal links
Original sites
External links
File links