Q&A on COVID-19 Vaccines and the Start of In-Person Classes
 Gifu University hosted a "Q&A" session on COVID-19 vaccines and the start of in-person classes for the fall semester in 2021. Vice President Hirokazu Fukui (Planning, Academic Affairs, Evaluation, and Fund) and two medical experts at Gifu University were present at the session.
 We have decided to post this Q&A session on the Gifu University website to share vital information with the university students and staff regarding safety from future infections.
Interviewer:
 Vice President Hirokazu Fukui (Planning, Academic Affairs, Evaluation, and Fund) of Gifu University
Interviewees::
 Professor Hisashi Baba from the Center for Nutrition Support & Infection Control, University Hospital, Gifu University
 Professor/Director Mayumi Yamamoto from the Health Administration Center, Gifu University
Q1. Vaccination and Contact Tracing
Even if we are vaccinated, we can be classified as a "close contact" with an infected individual.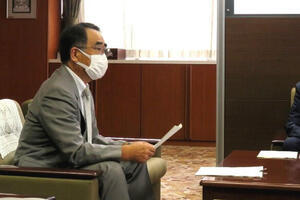 Vice President Fukui:Does a vaccinated person who is in close contact with an infected individual (who tested positive on PCR and/or antigen testing) still need to comply with conventional infection prevention measures such as a 2-week self-isolation period at home?
Professor Baba:Vaccinated individuals cannot always avoid infections or symptoms; thus, if one is classified as a "close contact" according to the inspection of public health centers or the municipal government, they are asked to stay at home for 14 days and monitor their health condition.
Professor Yamamoto:A "close contact" can be defined as a person who is suspected of having the contracted virus. Anyone can be classified as a "close contact" if they were near possible spreaders* for 5-15 minutes without wearing a face mask. "Close contacts" are often family members or people who dined out together with the infected individual. Those who have been vaccinated may be re-infected, have a breakthrough infection, and could be considered "possible carriers of the pathogen." As the virus may remain in the nose or throat of people even with no major symptoms for 10-14 days after their infection, a 14-day quarantine is still mandated by public health centers according to the Act on the Prevention of Infectious Diseases and Medical Care for Patients with Infectious Diseases. Spreader*: an infected person can be defined as a "spreader" from 2 days (3 days in cases of new variants) before they start showing symptoms to 10 days after developing symptoms.
Vice President Fukui:If one of my family members becomes infected, do vaccinated individuals aged 65 years and older within my family still need to stay home in quarantine as a "close contact?"
Professor Yamamoto:Yes, a "close contact" can still carry pathogens regardless of vaccination status or age, and they are required to undergo PCR testing and self-isolation at home for 14 days. If their PCR test results are positive, they are mandated to stay at designated facilities or be admitted to a hospital. These measures are necessary not only to prevent the spread of the virus, but also to provide intensive medical treatment promptly when the patient's condition worsens.
Efficacy of Vaccination
Vaccinations can reduce the risks of becoming seriously ill and can prevent us from developing symptoms; however, everyone must continue to take infection prevention measures.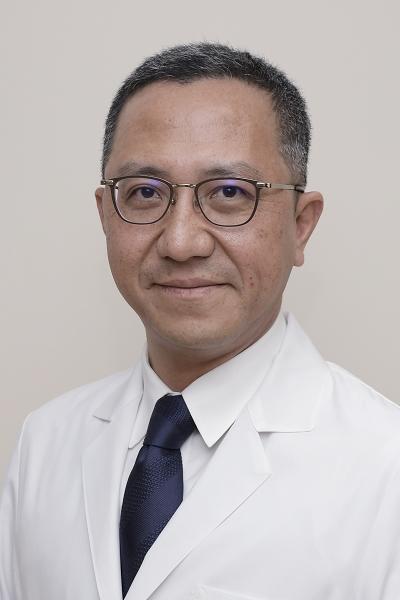 Vice President Fukui:If the same restrictions are applied to vaccinated and unvaccinated individuals, why are we required to be vaccinated?
Professor Baba:First, vaccinations can prevent the patient from becoming gravely ill or even developing symptoms. It is already known that infected people (senior citizens and the younger population alike) can experience aftereffects or difficulties in their daily lives following COVID-19 infection. In this regard, vaccinations are quite beneficial in protecting any generation of people from COVID-19 infections and their lingering aftereffects.
 A study found that the efficacy of vaccines against the conventional virus surpassed 90%, and it is now clear that the vaccines have greatly contributed to reducing the number of patients in Japan, particularly among senior citizens. However, vaccinations cannot completely shield us from the virus. Furthermore, the efficacy of vaccines against the new delta variant, which was the major cause of the 5th wave of infection starting in July in Japan, is approximately 60%-80%. In addition, cluster infections from delta variants among vaccinated individuals have recently become a major threat to society.
 The immunity acquired from vaccination wanes over time; however, vaccines can still prevent infections. We reiterate that only a combination of conventional infection prevention measures and vaccinations can stem the spread of the virus and its variants; in other words, we will never be able to decrease the number of patients or truly benefit from the effects of vaccinations without conventional measures in place.
Points of Attention for In-Person Classes
Clear messages are necessary to prevent infection spread through in-person classes.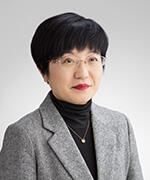 Vice President Fukui:While vaccination campaigns are still ongoing, how can we restart in-person classes in the safest manner?
Professor Yamamoto:With the growing number of vaccinated persons on campus, we will see fewer serious cases and no major cluster infection outbreaks on campus. However, complete containment of the infection is currently not possible.
 The five precautions I would like to propose to control the spread of infections through in-person classes.
Get vaccinated.
Avoid crowded places and keep a safe distance from others.
Avoid closed spaces and ensure that all areas are well-ventilated.
Disinfect and wash hands regularly.
Wear a face mask.
 The Health Administration Center disseminates its COVID-19 approaches through its newsletters on a regular basis. After the outbreak of COVID-19, online classes and materials have become more accessible to the students of Gifu University. Diverse styles of education must be pursued so students can be provided with better opportunities to receive on-demand educational services and support for remote learning.
Professor Baba:Vaccination drives are still ongoing; we must all realize that vaccinations will not bring back the sense of normalcy we used to take for granted before the emergence of COVID-19. To conduct in-person classes, we must fully grasp the current situation correctly. Staff and students must also understand the importance of taking infection prevention measures and comply with them in good faith for safe in-person class operations.
 We must be aware that if we send the wrong message concerning the meaning of prevention measures to our students or staff, they may perceive that all the restrictions have been lifted and might even ignore basic prevention measures.
Vice President Fukui:Thank you very much for your insight and expertise. With valuable advice from the two experts in mind, we will begin the fall semester of 2021 with a safer and more secure environment for all members of Gifu University.
2021.10.26
Internal links
Original sites
External links
File links