Gifu University Formula Racing Team wins 1st Prize in "2021 Formula SAE Japan"
Gifu University Formula Racing team won 1st prize in the presentation of "2021 Formula SAE (Society of Automotive Engineers) Japan - Monozukuri Design Competition -" held from Monday, August 24 through Monday, September 6, 2021.
Formula SAE Japan offers an opportunity for students to develop and compete their skills for object creation "MONO-ZUKURI," namely, "design," "architect" and "manufacture" of vehicles, which in turn contributes to the expansion of the Japanese automotive industry. In 2021 Formula SAE Japan, only the "Static Events (presentations)" were held due to the ongoing COVID-19 infections.
Gifu University team made a presentation of their "Race Project" concept which can connect people and people with disabilities as a sales strategy for their formula car.
On Monday, October 11, the team members and their supervisor reported their wining to President Hisataka Moriwaki at the Office of the President, and they received compliments from the president for their approaches to address social issues.
"Our victory is the result of the whole members' teamwork. Everyone made their best in their roles from collecting materials to making a final presentation," said one of the members.
President Moriwaki expressed his strong hopes for their performance in 2022 Formula SAE Japan including their participation in the category of "Dynamic Events."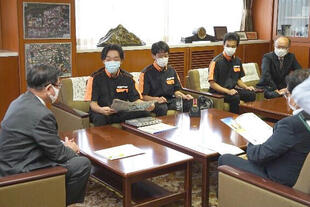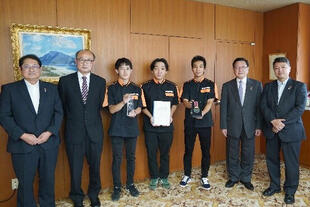 2021.10.19
Internal links
Original sites
External links
File links