Gifu COC+ Project Promotion Consortium Executive Member and Appraisal Meeting
On Tuesday, September 28, 2021, the Center for Collaborative Study with Community, Gifu University hosted an online "Gifu COC+* Project Promotion Consortium Executive Member and Appraisal Meeting."
"Gifu COC+ Project Promotion Consortium" was created to promote the COC+ program titled, "Make a big step at Gifu × bring a plus to Gifu: joint development of a region-oriented business leader." The consortium comprises Gifu University and 12 other relevant bodies and organizations. Its activities continue even after the official implementation term ended.
First, the executive member meeting was held which was attended by representatives of member organizations. They welcomed three new members which joined the consortium this year, namely, Gifu Prefecture Association of Towns and Villages, Gifu Prefecture Association of City Mayors and Gifu Prefecture Internship Conference. The participants made reports on their achievements in FY2020 and planned projects for FY2021. The meeting was followed by the active opinion-exchange by the members. The participants later proposed and agreed with a further extension of the COC+ project implementation period until March 31, 2023. Their decision is going to be discussed by Gifu COC+ Project Promotion Consortium Working Meeting (whose members include presidents of the member organizations).
Next, in the appraisal meeting, selected representatives from each organization announced their assessments for the programs executed in FY2020. An external appraisal for the consortium's activities is planning to be conducted by a special appraisal committee consisting of experts and scholars.
*COC+ (Center of Community Program for Local Revitalization) projects: projects of the Ministry of Education, Culture, Sports, Science and Technology (MEXT). Their objectives include assembling people together to regions for revitalization by: - offering attractive job opportunities to students in collaboration with universities, local governments and businesses and, - supporting university's curriculum reform efforts necessary to cultivate personnel sought by regions.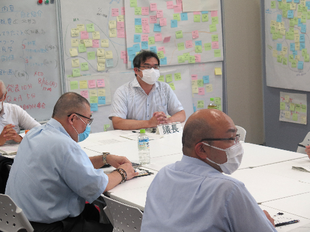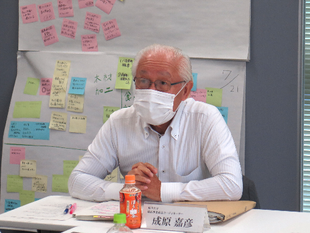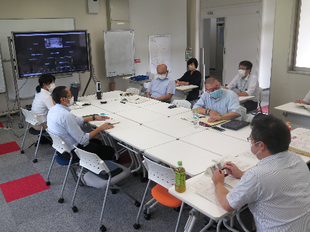 2021.10.15
Internal links
Original sites
External links
File links