The 19th Grouse Conference Gifu Meeting: status and conservation of Gifu Prefectural bird, "Grouse"- Toward the new stage
The 55th Gifu University forum, "Environmental University Forum" was held at Gifu University auditorium from Saturday, November 7 to Sunday, November 8, 2020. Gifu University has designated the month of November as "Gifu University Environmental Month" after it declared itself as "Environmental University" in 2009. Since the declaration, the university continues hosting series of environment-related events every year.
"The 19th Grouse Conference Gifu Meeting" was co-hosted by Gifu Prefecture, Gifu Veterinary Medical Association, Chubu University Academy of Emerging Sciences, Wild Bird Society of Japan Gifu, and Wildlife Rescue Veterinarian Association Gifu Chapter. A total of 503 people on and off campus attended this two-day meeting.
At "Grouse Symposium" on November 7, Professor Emeritus Hiroshi Nakamura from Shinshu University delivered a keynote speech titled, "Biology of Grouse and its Future." He stated, "Grouse is now in danger of extinction due to rapid environmental changes such as global warming. Its protection campaigns are being initiated by the Ministry of Environment of Japan and other relevant organizations. The status of grouse can be described as "red light" in a traffic signal, and our primal goal is to turn it into "yellow light."
At "Grouse Forum" on November 8, invited scientists gave speeches with regard to ongoing efforts to preserve natural habitats of wild animals and plants, protection programs being implemented at zoos, and a wide variety of research activities on how to release protected animals into the wild, etc.
The "Grouse Exhibition" was also held from Wednesday, November 4 through Tuesday, December 1 at the University Library building.
The following are the comments made by the participants after the meeting: "Various topics were discussed at the meeting. They were all informative and inspiring." "I hope a strong alliance forged among all people concerned can drive grouse conservation activities forward." "We, humans need to think what kinds of measures to be taken to preserve natural habitats for endangered species particularly flora and fauna on alpine regions which are directly hit by global warming."
Gifu University stays committed to conduct unique, environmentally-friendly programs and projects to safeguard our beautiful environment.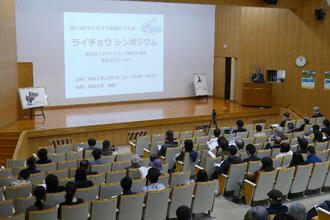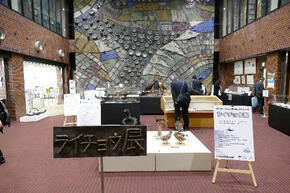 ---
2020.12.16
Internal links
Original sites
External links
File links