"Information Exchange in Gifu for Students with Disabilities" Co-hosted by the University of Tokyo
On Tuesday, December 1, 2020, Gifu University and the University of Tokyo co-hosted the meeting, "Information Exchange in Gifu for Students with Disabilities" at Miyako Hotel Gifu Nagaragawa (Gifu City), and the meeting was simultaneously released online for all concerned (via Zoom video communications). The following were the main themes of the meeting:
- Discussions to build an alliance between supporters networks and job training support activities
- Information exchange on job training support status
- Discussions to address regional challenges
- University support for students with disabilities, and
- Information sharing for knowhow and resources to support students' career building
With "local community" as a key word, members of Gifu University and the Platform of Higher Education and Disability (PHED) of the University of Tokyo organized the meeting. Nineteen people attended at the hotel and 14 attended online. They were: teaching and administrative staff responsible for general and career building support for students with disabilities. They were from various higher educational institutions within Gifu Prefecture. Representatives from various organizations and bodies involving in employment promotion and job-seeking support, as well as officials from companies ready to hire people with disabilities also joined the meeting.
In the first session, demonstrations of the use of assistive technology (items, equipment, tools, and software applications, etc. designed for people with disabilities) were made online from the University of Tokyo. In the second session, Associate Professor Takeo Kondo from the Research Center for Advanced Science and Technology, the University of Tokyo, made a presentation on PHED projects, job-seeking support projects, etc. It was followed by group discussions where the participants talked about the current status and challenges pertaining to job training opportunities and job-seeking activities by students with disabilities.
All the participants engaged in in-depth, productive discussions to address various issues and to come up with measures for job training and employment promotion for students. It is our hope that the meeting could jump-start practical, region-based programs for students supported by collaboration among business, government and academia.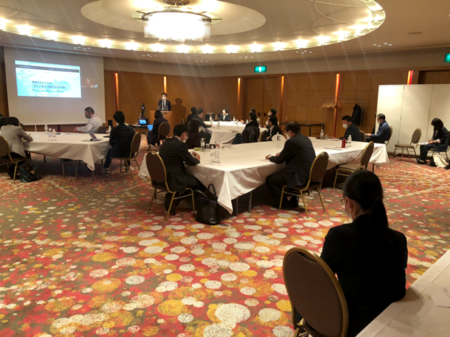 2020.12.15
Internal links
Original sites
External links
File links