Gifu University wins Prize for Encouragement in Eco Unit Division

On Friday, November 6, 2020,"Eco Test Award 2020" commendation ceremony was held at the Tokyo Chamber of Commerce and Industry. Gifu University has the honor of receiving "Prize for Encouragement" in the Eco Unit Division.
The major objective of "Eco Test Award" is to honor "Eco People (successful Eco Test examinees)" and works of the Eco Unit Division which could result in helping businesses, organizations or individuals raise their awareness about protection of environment and take environmentally-friendly actions.
Gifu University has been praised for its Bangaike Pond natural environment conservation projects by the members of environment circle, fostering internal environment auditors for the certification of ISO14001, and students' active participation in the university's cause for nature conservation. Gifu University pledges to continue implementing unique and original conservation activities.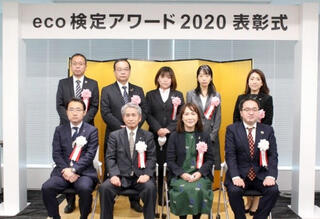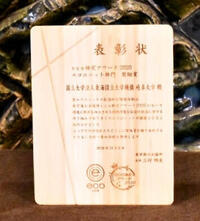 What is "Eco Test?": It is hosted by the Tokyo Chamber of Commerce and Industry. Those who have passed the test are considered to have basic knowledge about how to deal with complex, diverse environmental issues in an extensive and systemic way. It is instrumental in helping people build their business careers and lead a healthy and safe life in society.
2020.12.02
Internal links
Original sites
External links
File links