2020 Gifu University Alumni Association Chairperson Awarding Ceremony
Gifu University Alumni Association makes honorable recognition of the university alumni for their outstanding achievements in the fields of education and research, social contributions or model performances which result in bringing great honor to the university. They are awarded in the joint names of the President of Gifu University and Alumni Association Chairperson.
On Monday, November 16, 2020, the Association honored Mr. Kenji Tsuchikawa at the awarding ceremony.
Mr. Kenji Tsuchikawa
Mr. Kenji Tsuchikawa Graduated from the Veterinary Course, Faculty of Agriculture in March 1968
After graduating from the Veterinary Course, the Faculty of Agriculture, Gifu University in March 1968, Mr. Tsuchikawa started to work as a veterinarian for Japan Racing Association. After serving as the President of Fukushima Racehorses Hospital, he was appointed to be multiple senior members of the Association; Director for Referee Division, Director for Program Planning Division, Director for Administrative Division, member of the board, and Vice President. In 2007, he became the first President of the Association chosen from the Association members. Mr. Tsuchikawa devoted himself to the advancement of medical examination for racehorses and promotion of racetrack, as well as enhancement of veterinary medicine. Even after his retirement from the president post in 2014, he continued working as a special advisor of the Association, and continued dedicating to PR activities and engaged in various educational programs for the youths. He also lectured at the Joint Graduate School of Veterinary Sciences at Gifu University. In 2019, Mr. Tsuchikawa was presented the Minister of Agriculture, Forestry and Fisheries Commendation. In the spring of 2019, he was awarded the The Order of the Rising Sun.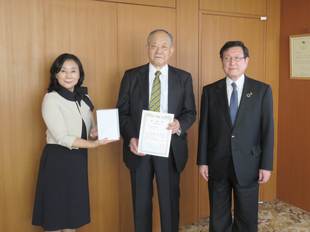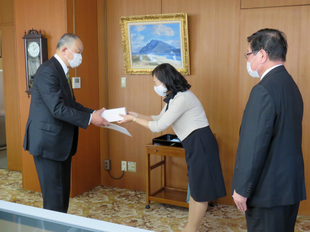 Message from Mr. Kenji Tsuchikawa
2020.11.27
Internal links
Original sites
External links
File links