Second Press Conference by President - AY 2020
The Second Press Conference by President - AY 2020 was held on Thursday, September 24, 2020.
Firstly, Hisataka Moriwaki, the President of Gifu University spoke about the establishment of the "School of Social System Management" in April 2021, and its role in "Gifu University Future Vision Toward 2025." It was followed by the speech by Professor Mutsuki Higo, Director of the New Faculty Preparation Office regarding the background to the school establishment, the school's overview and educational policies, etc.
Ongoing depopulation, low birthrate and aging population are posing a serious threat to many local communities, and Gifu Prefecture is no exception. In this respect, the necessity of developing human resources who can contribute to the growth of regional economies, community rebirth and can spark innovation is strongly felt by society. To meet these challenges, Gifu University opens the "School of Social System Management" on April 1, 2021, which offers students the nation's first interdisciplinary curriculum on business operations, community-building and tourism. The curriculum was drafted in accordance with our newly created "Faculty Alliance System (provisional translation)" by referring to the revised University Establishment Standards.
The goals of the school are: to help students acquire practical problem-solving abilities and business management skills, contribute to create a social system where everyone can enjoy affluent and fulfilling lives. We look forward to seeing many talented graduates of the school settling down in the prefecture and working for the people in their own communities.
Since its founding, Gifu University has grown into a mid-sized university with all faculties and schools located on a single campus. By taking advantage of this campus integration, we can offer our students an opportunity to study completely new interdepartmental curriculum in collaboration with three other faculties: the Faculty of Regional Studies, the Faculty of Engineering and the Faculty of Applied Biological Sciences. They all have possessed plenty of useful data, practical knowledge and expertise in the fields of business operations, community-building and tourism.
We remain committed to working for the growth of communities by closely collaborating with the local governments, citizens and society.
Please access the School of Social System Management website for the details of student recruitment for 2021.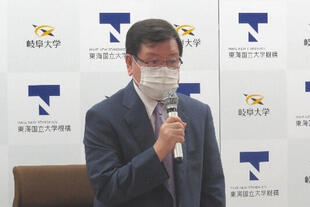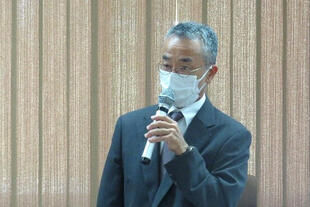 2020.10.05
Internal links
Original sites
External links
File links