JAL In-Flight Meal Donation
On July 3, 2020, officials from the Japan Airlines (JAL) donated 330 in-flight meal packages (JAL original beverage, "SKY TIME Kiwi" (one liter bottle) and a packet of rice cracker) to Gifu University students who are facing financial difficulties due to COVID-19 pandemic.
"Please do not give up your dreams and study hard even if you are suffering a fallout from the pandemic," said Vice Manager of Central Japan Branch Japan Airlines Co., Ltd., Mr. Kazuhisa Nishikawa when he visited Gifu University with other officials.
The meal packages were distributed to the university students the same day. When received the packages, students expressed their appreciation for the company's kind considerations and commented; "I am pleased with the company's support." "I would like to enjoy the beverage with my friends."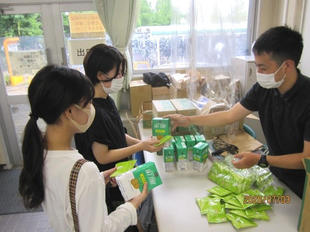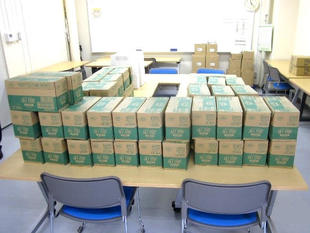 2020.07.15
Internal links
Original sites
External links
File links