Aigi Career Development Consortium for International Students Gifu Region Workshop 2019
On October 30, 2019, "Aigi Career Development Consortium for International Students Gifu Region Workshop 2019" was held at Gifu University Satellite Campus (Gifu City).
The consortium was established in September 2017 to support international students' job-seeking efforts in Japan through partnership among universities, local governments, economic organizations, and enterprise-supporting associations within Gifu and Aichi prefectures. The member organizations share the common ideals of the Career Development Program for International Students which is commissioned by the Ministry of Education, Culture, Sports, Science and Technology of Japan (MEXT).
Four organizations within Gifu Prefecture (Gifu University, Gifu Prefecture, Gifu Employers' Association, and Japan External Trade Organization (JETRO) Gifu) co-hosted the workshop to support students' job-seeking in Gifu. A total of 85 people attended (international students, people from educational institutions, enterprises, etc.)
In the first lecture session, on behalf of the four organizations, Dr. Fumiaki Suzuki (Vice President, Executive Director for International Affairs and Public Relations of Gifu University) gave opening remarks. It was followed by the presentation of Ms. Mio Wakimura, Coordinator for the Promotion of Highly-Skilled Foreign Professionals of JETRO on "Introduction of Highly Skilled International Workforce Promotion Platform and Relevant Businesses."
Next, two guest speakers spoke about the introduction of case study of highly skilled international workforce promotion in Gifu. They were: Dr. Arunasiri Iddamalgoda, Executive Corporate Officer, Research and Development, International Division, Ichimaru Pharcos, Co., Ltd. and Dr. Junging Xin, Deputy General Manager of Engineering Development Department, Engineering Division, Abe Nikko Kogyo Co., Ltd.
In the second session, students freely walked around the company booths set up in the venue and talked with company representatives. Later, both the students and company officials enjoyed conversations in a buffet-style informal gathering.
The following are the messages from company representatives and students made after the workshop:
(company representatives) "It was a rare opportunity for us to listen to the stories from the students coming from countries we are not so familiar with." "We found actual work experiences of international workers quite enlightening."
(international students): "I was thinking of attending internship programs and was looking for companies that would be best suited for my future career. I found one of these companies at the workshop, and I was very fortunate to talk with the company officials. It was really a rewarding experience." "I am glad that I could join the workshop. I learned a lot and hope they will help me pursue my business opportunities in the future."
Many people now believe that this successful Aigi Career Development Consortium for International Students Gifu Region Workshop 2019 will motivate both the company officials and students to join the next workshop soon.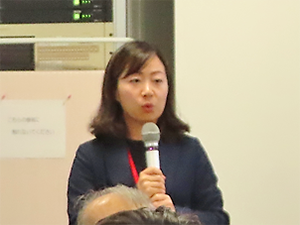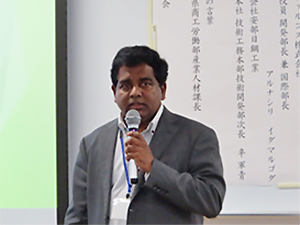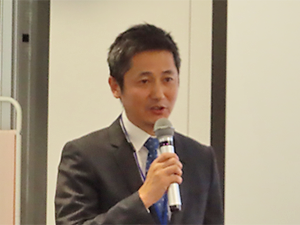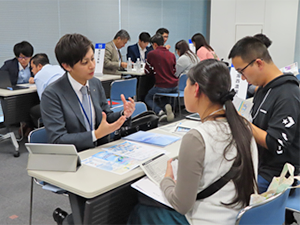 2019.11.22
Internal links
Original sites
External links
File links