The 7th UGSAS-GU Roundtable & Symposium 2019
The United Graduate School of Agricultural Science (UGSAS: PhD course) held "The 7th UGSAS-GU Roundtable" with the attendance of IC-GU 12* member universities on October 8, 2019. On following October 9 and 10, UGSAS hosted "The 7th UGSAS-GU International Symposium on a New Era in Food Science and Technology 2019" to introduce activities of young researchers (UGSAS alumni) at their respective research institutes and organizations overseas. Both events were held at the UGSAS building on campus.
On October 8, approximately twenty academic staff (including those who serve as liaisons) from seven member universities discussed the progress and challenges of double PhD degree programs, current status and future outlook of joint laboratory operations between UGSAS and the member universities.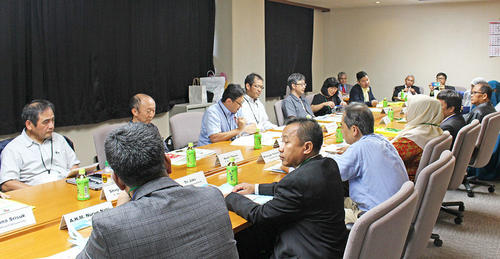 For two days from October 9 to 10, a total of 147 people attended"The 7th UGSAS-GU International Symposium on a New Era in Food Science and Technology 2019." Under the theme of science and technology development in time of changing needs of people for food, four international researchers delivered a keynote speech, which was followed by sixteen researchers' presentations.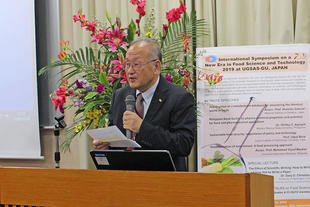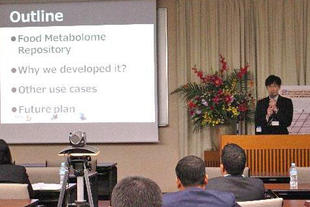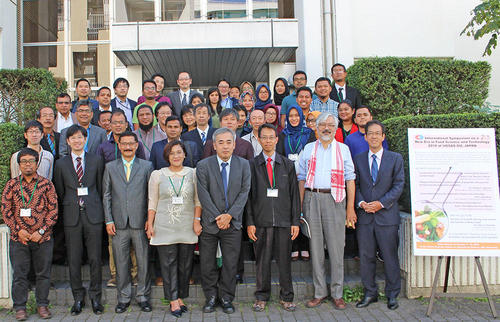 In the afternoon of October 10, "Student Poster Session" was co-hosted between Gifu University Rearing Program for Basin Water Environmental Leaders, and the Indian Institute of Technology, Guwahati (IITG)**. Thirty-four students out of 51 participants made their poster presentations, of them, seven students were awarded the best poster prize for 2019.

As a part of Gifu University 70th anniversary events, both the roundtable and the symposium were held concurrently with the "Gifu Joint Degree Symposium 2019" (October 7 and 8) organized by Gifu University Organization for Promotion of Glocalization (GU-GLOCAL). In addition, on October 9 and 10, "The 4th International Joint Meeting of Advanced Global Program in Conjunction" was hosted by the Faculty of Engineering in parallel with the roundtable and symposium. Dr. Gary D. Christian from University of Washington was invited to speak at the special open lecture as a guest speaker.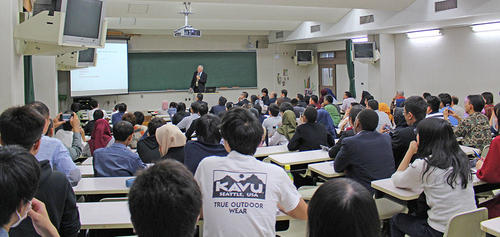 IC-GU12*: "International Consortium of Universities in South and Southeast Asia for the Doctoral Education in Agricultural Science and Biotechnology", which was created by the initiative of Gifu University. It is currently made up of 20 universities from 9 South and Southeast Asian regions.
**The United Graduate School of Agricultural Science, Gifu University International Joint Department of Food Science and Technology between Indian Institute of Technology Guwahati (Joint Degree (PhD) program) was launched in April 2019.
2019.11.07
Internal links
Original sites
External links
File links