The 3rd Tokai/Hokuriku Bloc COC+ Promotion Coordinator Meeting 2019
Gifu University hosted "The 3rd Tokai/Hokuriku Bloc COC+* Promotion Coordinator Meeting 2019" at Gifu University on October 11, 2019. Gifu University is playing a major role in organizing and hosting the meeting which started after a resolution was adopted at the bloc meeting of "Japan COC+ Promotion Coordinator Meeting" held at Kochi University in March 2017. Representatives from six member universities in the Tokai/Hokuriku bloc (comprising seven universities: University of Toyama, Kanazawa University, University of Fukui, Shinshu University, Gifu University, Shizuoka University and Mie University), and National Institute of Technology, Numazu College (Shizuoka Prefecture), Nihon Fukushi University and Nagoya Gakuin University attended the meeting.
The major objective of the meeting is to discuss how to address regional challenges when implementing COC+ projects. The participants of the 3rd meeting exchanged opinions with respect to the implementation of COC+ projects. They also agreed that the contents of the October 11 meeting will be reported at the Japan COC+ Promotion Coordinator Meeting scheduled in March, 2020. In fall 2020, the members are to discuss the way the bloc meetings are operated, and its topics will include examination of continuing projects/programs.
*COC+ (Center of Community Program for Local Revitalization) projects: projects of the Ministry of Education, Culture, Sports, Science and Technology (MEXT). Their objectives include assembling people together to regions for revitalization by: - offering attractive job opportunities to students in collaboration with universities, local governments and businesses and, - supporting university's curriculum reform efforts necessary to cultivate personnel sought by regions.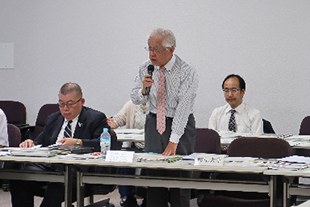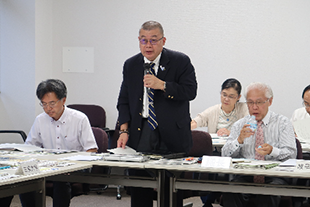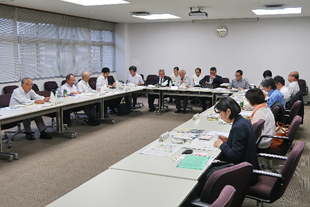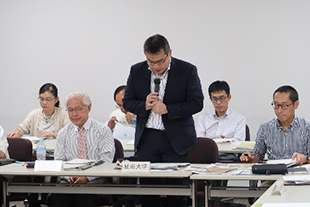 2019.11.07
Internal links
Original sites
External links
File links