University Library and Gifu Prefectural Library Joint Workshop
On October 4, 2019, the University Library hosted a joint workshop, "Roles of Public and University Libraries in the Community" at the Learning Commons, the University Library. Professor Akira Nemoto from the Faculty of Letters, Keio University (Tokyo) was invited as guest speaker and spoke about his views on libraries. There was a large turnout for the workshop including staff from university, public and municipal libraries coming from across Gifu Prefecture.
As part of activities implemented under the comprehensive agreement between Gifu University and Gifu Prefecture, the two jointly hosted the workshop and a total of 45 people (13 from 5 universities, 31 from 15 public libraries and 1 from a municipal library) attended.
Professor Nemoto underscored the importance of collecting and distributing regional materials and quality services for the public, both of which are the major missions for local libraries. He also mentioned the activities of Gifu City Chuo Library (Gifu Media Cosmos; Gifu City) as a case study. He introduced the library's regional material exhibitions, free-for-all type of events and opening of activity space for visitors, etc.
Representatives from Gifu Women's University made a report titled, "Gifu Hida Takayama Craftsmanship: Digital Archive and Promotion of Traditional Industries." This is one of branding projects of the Ministry of Education, Culture, Sports, Science and Technology (MEXT) and they talked about the significance of digital archiving and case studies of the MEXT initiatives.
Participants later joined an "Archive Core" tour at the University Library. "Academic Core" opened on June 1 this year for the purposes of preserving and utilizing university's academic assets and materials owned by each faculty. Professor Nobumitsu Kawakubo from the Faculty of Applied Biological Sciences (Archive Core Director) explained the background, purposes of the Core and exhibition items to the participants.
Library services with special emphasis on regional material collection and distribution are common agenda for public and university libraries. During the workshop, people became engaged in serious discussions for community revitalization, solutions to local problems, and provision of services in time of rapidly progressing global digitalization. The workshop gave the participants a precious opportunity to review their performances and services for the public as librarians.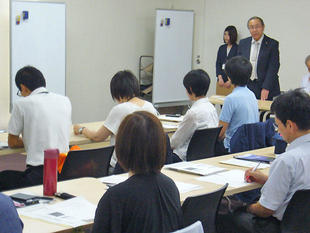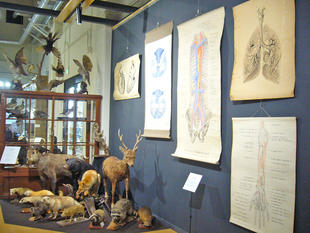 2019.10.28
Internal links
Original sites
External links
File links