MEDC hosts the 73rd Medical Education Seminar & Workshop
The Medical Education Development Center (MEDC), Gifu University and the School of Dentistry, Aichi Gakuin University co-hosted "The 73rd Medical Education Seminar & Workshop in Aichi Gakuin University (Aichi Prefecture)" on August 9 and 10, 2019. A total of 294 people attended nine workshops and seminars for two days.
In the workshops, participants extensively discussed and shared their thoughts on the following topics: education for medical practitioners, clinical training, collaborations among staff with different assignments, roles of "simulated patients," professionalism, education for medicine and dentistry, health benefits attributed to social activities, quality research, etc.
The workshop titled, "No problem in partnership with dentistry?" was attended by the school of dentistry academic staff, specialists and 21 students. At the beginning, the summary of school curriculum for dentist, dental hygienist, dental mechanic was given to the audience. It was followed by group discussions for inter-professional education (IPE), specialist partnership competency, lecture and discussions on inter-professional work (IPW), and scenario drafting for IPE application to dentistry. After a lot of talks and discussions, participants reconfirmed the importance of partnership among people with different work responsibilities for the well-being of patients, and the necessity of effective communication with the public over dentistry.
The seminar, "Study support in time of declining students' scholastic abilities" opened with Professor Kazuhiko Fujisaki, MEDC director, as a moderator. Two distinguished guest speakers gave their speeches:
- "Study assistance in Fukuoka Dental College" by Dr. Ryuji Uchida from Fukuoka Dental College
- "Study assistance in the Faculty of Pharmaceutical Sciences, Hokkaido University of Science: focusing on 1-year students and peer support" by Associate Professor Takahiko Norose from Hokkaido University of Science
The two spoke of the strong commitments of their respective universities to students' study support in dentistry and pharmaceutical sciences. After their speeches, many questions were raised from the audience. Active discussions between the speakers and the audience continued for better guidance and instructions for students in the future.
As a collaboration center for medical education, MEDC holds seminars and workshops four times a year for promotion, development and improvement of medical staff education in Japan. The next 74th Medical Education Seminar & Workshop will be held at International University of Health and Welfare (Chiba Prefecture) on October 12 and 13, 2019.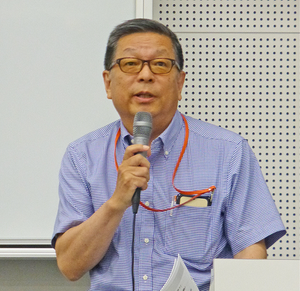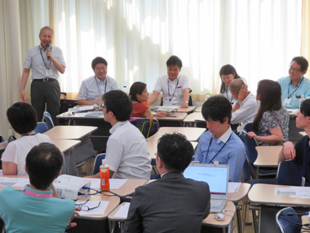 2019.09.24
Internal links
Original sites
External links
File links