The 9th Press Conference by the President in AY2018
Gifu University held the 9th Press Conference by the President on December 19, 2018.
First, in relation to the Gifu University Future Vision toward 2025, President Hisataka Moriwaki spoke about the establishment of the Graduate School of Engineering, Gifu University International Joint Department of Integrated Mechanical Engineering between Indian Institute of Technology Guwahati (IITG, India) and Gifu University (joint degree (JD) doctoral program starting April 2019), and also the establishments of the Graduate School of Engineering, Gifu University International Joint Department of Materials Science and Engineering between National University of Malaysia (UKM, Malaysia) and Gifu University (JD doctoral program starting April 2019). It was followed by the explanation by Dr. Fumiaki Suzuki, Executive Director for International Affairs and Public Relations on the background and overview of the programs.
Professor Tetsuji Kume (a coordinator for IITG) and Professor Lim Lee Wah (a coordinator for UKM)(both from the Faculty of Engineering), spoke about the features and missions of the JD programs, which will be open to students next April.
In a JD program, a single degree certificate is awarded by two or more partner universities to a student who has completed the program implemented by the partner universities.
Through the establishment of joint department of integrated mechanical engineering, IITG and Gifu University are hoping to initiate new research and development activities by combining the real strengths of the two countries, i.e. preciseness and quality item production in Japanese manufacturing sector, and speediness to meet consumers' demands in India.
In the joint department of materials science and engineering, UKM and Gifu University will collaborate in the fields where the respective university has a strong competitive edge: for Gifu University, basic research on chemistry and materials, for UKM, research in chemistry which covers natural resource development such as crude and palm oil.
With the start of JD programs with IITG and UKM from next April, we already set our sights on cultivating human resources equipped with special know-how and expertise, and who can exert his/her strong leadership not only in Tokai region (geographical center of Japan where Gifu University is located), but also Assam, India (with IITG) and Malaysia in the future.
The establishment of the four JD programs were all approved by the Ministry of Education, Culture, Sports, Science and Technology (MEXT) of Japan this year, and we are all set to start them in April 2019. Gifu University stays committed to making social contributions by promoting joint research activities, internationalization of students and organizations, supporting local businesses within Gifu Prefecture and Tokai region intending to advance into India and Malaysia, invigoration of food and food-related industries. We believe that all these activities are indispensable to successful implementation of the JD programs in the future.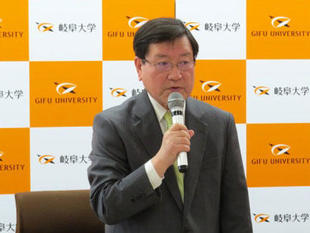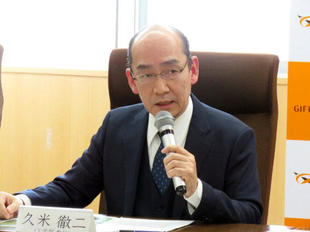 2019.01.07
Internal links
Original sites
External links
File links