Clean Campus Campaign in Autumn 2018
Gifu University carried out a campus-wide "Clean Campus Campaign in Autumn 2018" on November 21, 2018.
Gifu University declared itself "Environmental University" in November 2009, and has been working hard to create an environmentally-friendly university. By designating November as Gifu University Environmental Month, we implement various environment-related events and activities in November every year.
A total of 714 teaching staff and students took part in the campaign, and they spent about one hour picking up trash and fallen leaves. Staff and students from Gifu Pharmaceutical University, part of its facilities is within the Gifu University premises, also took part in the campaign. Besides the campus cleanup activities, 45 students and staff members volunteered to join the "Litter Zero Around Campus Campaign." After the greeting by Executive Director for General Affairs and Finance and Vice President Seiki Ofuji who called for cooperation from the participants for a cleaner campus environment, people started to sweep the streets and the fields near the campus.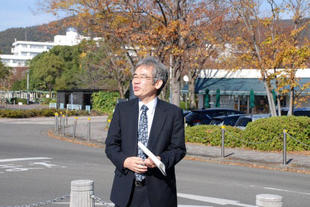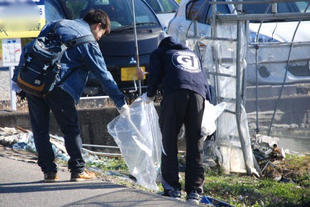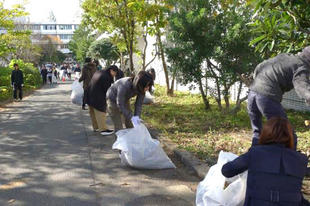 2018.12.21
Internal links
Original sites
External links
File links