Internship Program for the Sebelas Maret University Students
Sebelas Maret University (UNS) is the state university located in Java, Indonesia. Gifu University and UNS signed the agreement on exchange in 2013. In the following year of 2014, the Gifu University Office at UNS opened. With the subsequent establishment of the joint laboratory at UNS, active educational and research exchanges between the two universities are continuing to date.

The UNS students who are studying agriculture have been dispatched to Gifu University every year from 2015 to attend the internship program. They engage in field work at the farm of the university.

The Gifu University Faculty of Applied Biological Sciences accepted three UNS students for a month from September 25 to October 29, 2018. Under the instructions of their supervisors, they harvested taro and peanuts, planted flower seedlings, made jam, tended livestock and milked at the Gifu Field Science Center Yanagido Farm in the morning. In the afternoon, they visited the laboratories to which other Indonesian students belong, and listened to the details of their research activities in the each academic field (food processing, insect ecology, microbes, animal nutrition sciences, botanical environment control sciences, international agricultural environmental sciences, water management, and water resource studies). They also joined the field science training program (making soft-serve ice creams) and insect identification program (collecting insects and making specimens) of the faculty. The students practiced together with the Gifu University students. In addition to these activities, the students were invited to attend the training session opened at the Kuraiyama Forest (Gero City, Gifu Prefecture), visit Gifu Norin Senior High School, the engineering and technology exposition held Ogaki City (Gifu Prefecture), the exchange ("Fuyugaki Club" meeting) with the persimmon growers in Ono Town (Gifu Prefecture) and a number of events of the Gifu University Festival.

Thank you very much for your kind support and cooperation for the success of our internship program.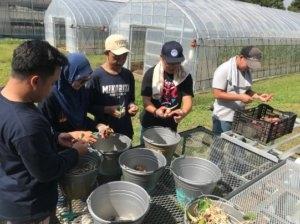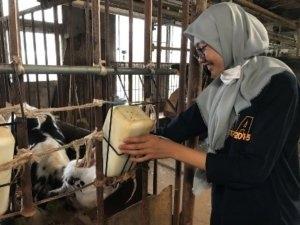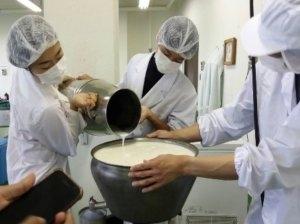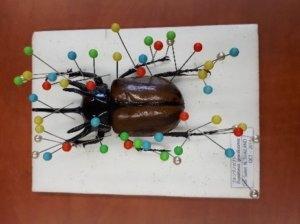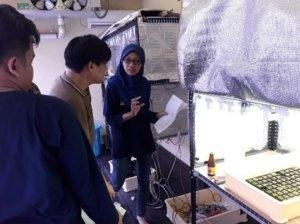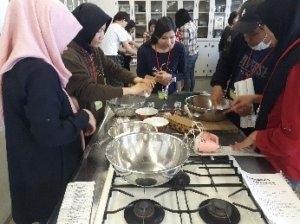 2018.11.20
Internal links
Original sites
External links
File links