The Gifu University Industry-Academia Cooperation Fair 2018
The Gifu University Industry-Academia Cooperation Fair 2018 was held at the Ogaki City Gymnasium from October 19 - 20, 2018. The Monozukuri Gifu Techno Fair 2018 (hosted by the Gifu Industries' Association) was concurrently held for these two days. A large number of people from business community and families with small children came to see the fair.
Twenty-three items on display and the panels sent the strong message about the latest inventions or ongoing schemes and projects to the business world.
Students, businessmen and citizens stopped before the booths to listen to the details of the projects from the creators or inventors. The fair became a venue to unveil the leading-edge technologies being developed by Gifu University to students within Gifu as well as those who are in the business sector. President Hisataka Moriwaki of Gifu University visited the university booth and made some questions about the display.
The fair 2018 was held for future innovations and contribution to local community by meeting the needs of business entities and communicating resources necessary for research and technology development to the public.
Gifu University will continue to hold similar types of events for the promotion of industry-academia cooperation in the days to come.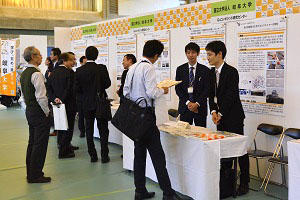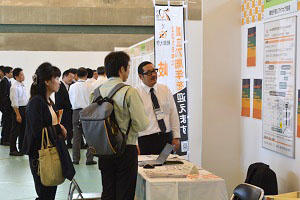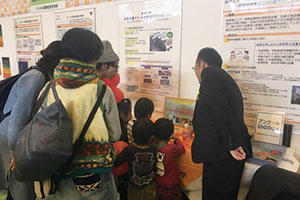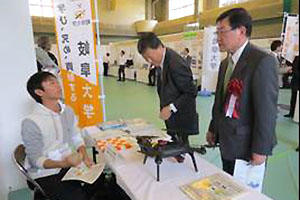 2018.11.12
Internal links
Original sites
External links
File links