The Seventh Press Conference by the President in AY 2018
The Seventh Press Conference by the President in AY 2018 was held on October 10, 2018.
First, President Hisataka Moriwaki explained the role of the symposium, titled "The 35th Gifu Symposium: immerse yourself in Gifu University art and culture," in Gifu University Future Vision Toward 2025. It was followed by the speeches by three professors from the Faculty of Education. First, Professor Yukihiro Nomura gave an overview of the symposium, and later he spoke about art works which are on display on campus. Next, Associate Professor Chika Suyama made a presentation about Gifu University's "Archive Initiative." Lastly, Associate Professor Masayuki Yamamoto commented on some examples of universal design installed within campus.
In the opening of the symposium on November 4, the tune composed by the professors of the music education course, the Faculty of Education, "Minori: from Gujo Song to Gifu University Song," will be performed. In the first session, Professor Nomura and other teaching staff of the Faculty of Education will give their impressions about the art works displayed on campus.
In the second session, both a research result reporting session for the archive initiative, universal design and campus reform projects, and the symposium are scheduled. A winner of "Gifu University Sake" naming competition will be announced which will wrap up a series of symposium events.
Under the archive initiative, a new space called, "Archive Core, Active Zone," which is a centerpiece of the academic archive of University Library, will be created to promote a diverse cultural and academic activities by holding exhibitions organized by teachers, students and local citizens. In addition, Gifu University will set up a "Warehouse for Public View" where a wide range of precious assets and resources possessed by the university will be stored and made available for people.
We look forward to your participation in the 35th Gifu Symposium, which is an important milestone to our 70th Anniversary celebration event in 2019.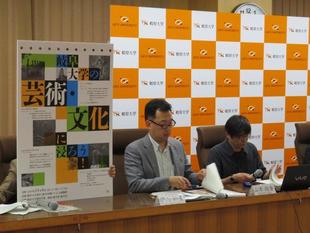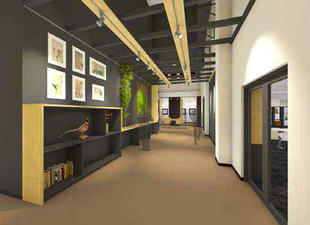 2018.10.29
Internal links
Original sites
External links
File links