Gifu COC+ Project Promotion Consortium Working Meeting
Gifu University held the Gifu COC+ Project Promotion Consortium Working Meeting on September 28, 2018.
The Gifu COC+ Project Promotion Consortium was created to promote the COC+* program titled, "Make a big step at Gifu × Bring a Plus to Gifu: joint development of a region-oriented business leader." The consortium comprises universities, Gifu Prefectural Government, and private businesses. Its main purposes are; 1) develop human resources best suited to the needs of industries, 2) create jobs through collaboration among business-government-academia.
On September 28, representatives from each organization attended the meeting, and they reviewed the achievements in 2017, and the mid-term report on the project results from 2015 to 2017. They later exchanged opinions about the continuation of projects/programs after 2019 (government aid will end at the end of fiscal 2019). They concluded that they would continue examination for the projects/programs from multiple perspectives including budget allocations.
*COC+ (Center of Community Program for Local Revitalization) projects: projects of the Ministry of Education, Culture, Sports, Science and Technology (MEXT). Their objectives include assembling people together to regions for revitalization by: - offering attractive job opportunities to students in collaboration with universities, local governments and businesses and, - supporting university's curriculum reform efforts necessary to cultivate personnel sought by regions.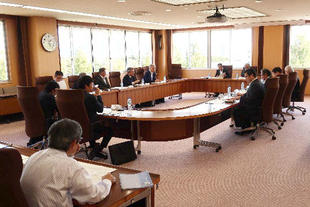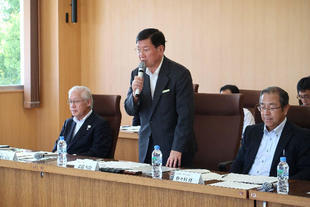 2018.10.29
Internal links
Original sites
External links
File links