Delegation from Seoul National University of Science and Technology pays a courtesy call on President Moriwaki
President Jong Ho Kim, Professor Si Tae Won, Dean of College of Engineering and Mr. Hwang Il Nam, Office of the Executive Assistant from Seoul National University of Science and Technology, (SEOULTECH; South Korea) paid a courtesy call on President Hisataka Moriwaki on October 2, 2018. The meeting was attended by Dr. Fumiaki Suzuki, Executive Director for International Affairs and Public Relations, Vice President, Professor Minoru Sasaki of the Faculty of Engineering and Ms. Haruko Nonomura, Director for International Affairs and Planning, Gifu University Head Office for Glocalization (GHOGL).
Prior to the visit to Gifu University, President Kim and President Moriwaki attended the 50th anniversary event of OGAKI SEIKO Co., Ltd. (headquartered in Ogaki City, Gifu Prefecture) on October 1. Mr. Yoshinori Yokoyama of OGAKI SEIKO served as an interpreter for President Kim.
SEOULTECH is the birthplace of engineering education in South Korea. Since its foundation in 1910, the university has been producing a large number of prominent experts, scholars, researchers and business leaders in many fields by offering students unique, pioneering education that can meet the needs of business sector and society.
In the meeting, President Kim introduced the inbound student exchange program which is being undertaken at SEOULTECH. He expressed his strong wish for an active and enduring exchange among students and researchers between the two institutions, which started as early as in 1992. President Moriwaki said that the two universities' long, prospering friendship has brought about a lot of significant results and achievements, and further productive exchange is a common goal for Gifu University and SEOULTECH.
After the meeting, President Kim and the two delegates visited the Gifu University's Innovation Hub for Smart Mold Processing.
With the delegation's latest visit as a great momentum, Gifu University and SEOULTECH are expected to have a continued, vigorous exchange in the days ahead.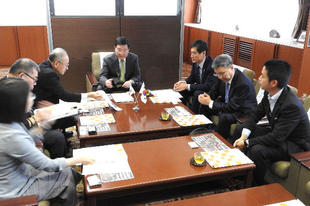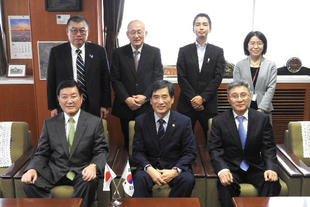 2018.10.22
Internal links
Original sites
External links
File links