Medical Education Development Center (MEDC) hosts the 69th Medical Education Seminar & Workshop
Gifu University Medical Education Development Center (MEDC) and the Center for Medical Education and Clinical Training, School of Medicine, Shinshu University jointly hosted "The 69th Medical Education Seminar & Workshop in Shinshu (Nagano Prefecture)" on August 18 -19, 2018. There were six workshops and seminars and a total of 209 people including lecturers from across the country attended.
In the workshop, lively discussions continued among participants over the given themes (exchange among simulated patients, dealing with requests from students and staff, workshop planning and Post CC OSCE, etc.) Thirty-five clinical training administrative staff and doctors took part in the workshop entitled, "Expected Roles of Clinical Training Administrative Staff: beyond the conventional paper work." After discussing the desirable roles of staff, they attended the talk sessions to share ideas about challenging trials in administrative work, the roles that doctors expect the administrative staff to play, voices of trainee doctors, and how to secure and maintain sufficient number of trainee doctors. Fourteen years have already passed since the clinical training became mandatory for all students in Japan, and the workshop offered the participants another opportunity for a fresh insight into the ever-growing roles of clinical training staff today.
Professor Tomone Takahashi from the Faculty of Education, Shinshu University was invited to the seminar as a guest speaker. He delivered a speech, "Learn how to help students and medical staff with special needs." Professor Takahashi is a leading scholar in supporting students with disabilities and in his speech, he introduced his views on legal grounds in assisting students and basic, reasonable considerations for their support. He also presented specific cases of care and a creative approach to practical training for medical students.
For those who are worried or frustrated about their day-to-day dealing with the needs of students and staff, this 69th Seminar and Workshop was very educational and informative. Many of them expressed a strong hope for an effective, practical use of knowledge they have obtained for the benefits of universities and support for medical staff.
As a collaboration center for medical education, Gifu University Medical Education Development Center holds a medical education seminar and workshop four times a year for promotion, development and improvement of medical staff education in Japan.
The next 70th Medical Education Seminar & Workshop will be held in Jichi Medical University (Tochigi Prefecture) on November 3 - 4, 2018.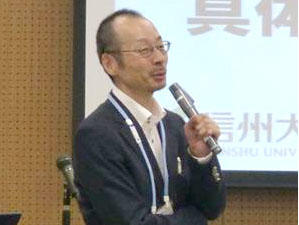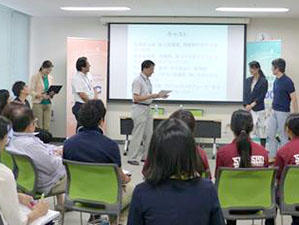 2018.09.13
Internal links
Original sites
External links
File links