Grants-in-Aid for Scientific Research Briefing Session
On July 25, 2018, Gifu University invited Mr. Kazuhisa Okamoto, Director of Scientific Research Aid Division, Research Promotion Bureau, the Ministry of Education, Culture, Sports, Science and Technology (MEXT) of Japan as a guest speaker for Grants-in-Aid for Scientific Research Briefing Session.
Gifu University strongly advocates the promotion of high-quality, pioneering research, the backbone of the university's Period III Mid-Term Objectives and Plan. The university sets a goal of winning Grants-in Aid for Scientific Research of Japan Society for the Promotion of Science (JSPS), and vigorously supports a wide range of programs and projects to enhance the university's level of research capabilities. The major objectives of the session were to help the university staff and students raise their awareness of JSPS's grants in 2019, and to increase the number of applications and securing the grants.
Gifu University President, Dr. Hisataka Moriwaki gave an opening speech explaining the purposes of the session. His speech was followed by an address by Mr. Okamoto entitled; "Reform Progress in Grants-in-Aid for Scientific Research." In his speech, Mr. Okamoto gave an overview of the grants and talked about continued efforts for grants expansion and future achievements in detail.
The session was attended by approximately 130 people including Dr. Moriwaki, board members, researchers, personnel in charge of grants from Gifu University, staff from Gifu Pharmaceutical University and educators from high schools in Gifu. After his address, Mr. Okamoto took many questions from the audience. Lively Q&A session showed the attendees' strong interest in the grant programs.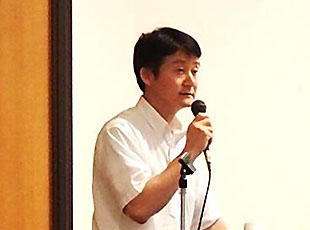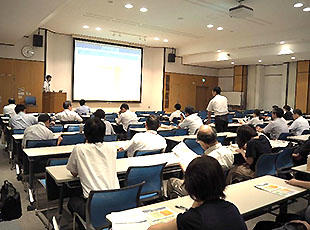 2018.08.10
Internal links
Original sites
External links
File links