The 5th Press Conference by the President in AY 2018
The 5th Press Conference by the President in AY 2018 was held on July 30, 2018.
First, Gifu University President Histaka Moriwaki explained the role of the Joint Degree (JD) Program in Food Science and Technology (master's and doctoral levels) with Indian Institute of Technology Guwahati (IITG) in Gifu University's Future Vision Toward 2025. The opening of the program is slated for April 2019 academic year.
Dr. Moriwaki's speech was followed by a presentation of Dr. Fumiaki Suzuki, Executive Director for International Affairs and Public Relations, Vice President. He spoke about the background and an overview of the JD program. Afterward, Professor Akio Ebihara and Associate Professor Emiko Yanase (both from the Faculty of Applied Biological Sciences) detailed the program contents and difficulties they have experienced in the program establishment and opening till today. The two professors currently serve as liaison for IITG in the program launch next April.
In the JD program, a student is conferred with a joint diploma from partner universities after he/she completes a joint educational program created by these universities. A student who completes the JD master's program will be conferred with a diploma in the International Joint Master of Technology in Food Science and Technology. A student who completes the JD doctoral program will receive Doctor of Philosophy. The degree is jointly awarded by both institutions with the signatures of the Director of IITG and the President of Gifu University as well as the crest of both institutions on a single paper.
Under the program, Gifu University students will study food science at GU first, and later go to IITG to study food technology for a couple of months for expansion and deepening of their studies.
Gifu University continues to promote joint research activities, internationalization of students and the university, support for industries in Gifu and the Tokai Region for their advancement into the markets in JD partner countries, as well as solid growth in food and other related industries. We believe that the opening of the JD program will play a pivotal role in bringing all these university's endeavors into fruition in the near future.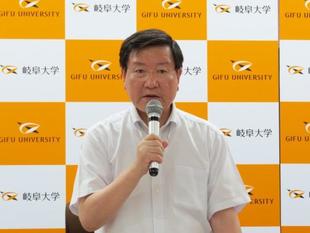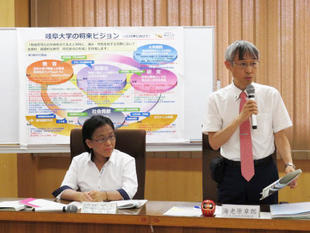 2018.08.10
Internal links
Original sites
External links
File links